THE IRISH Football Association is facing public pressure to cancel Northern Ireland's upcoming friendly match with Israel.
Northern Ireland are set to face Israel at Windsor Park in Belfast next Tuesday, September 11th.
However, a Change.org petition set up by BDS Ireland is calling on IFA chief executive Patrick Nelson to cancel the fixture.
The petition comes as part of BDS Ireland's ongoing campaign against Israel and its treatment of Palestinians.
"Holding a 'friendly' match with Israel sends the message that Israel's indiscriminate slaughter of Palestinians is acceptable; that systematically ending the dreams of promising young Palestinian footballers is not significant," the Change.org petition states.
"Even worse, it gives Israel a green light to continue its crimes, with impunity.
"This is part of the Israeli Government's "sports-washing" propaganda strategy, which exploits sporting events to hide its systemic human rights abuses against Palestinians."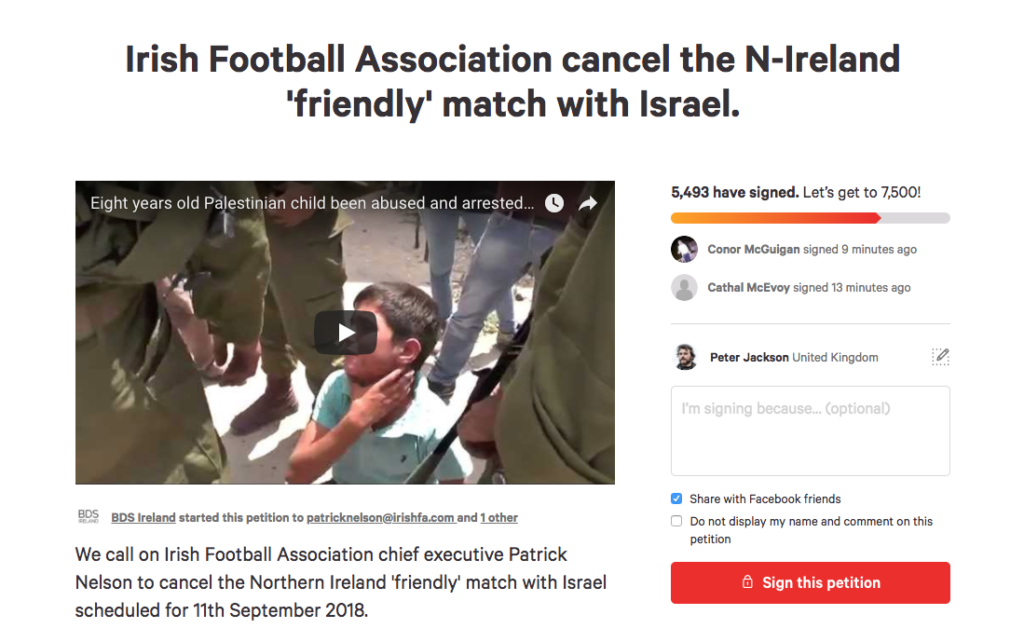 The petition has already amassed over 5,000 signatures and counting.
But despite the online outcry, a spokesperson for the Irish Football Association dismissed the idea of cancelling the match.
"The Irish FA has no intention of cancelling the international challenge match between Northern Ireland and Israel on September 11," they told the Irish News.
Northern Ireland will next be in action against Bosnia & Herzegovina in their UEFA Nations League opener this weekend.