RIC FLAIR is a man who needs little in the way of an introduction to wrestling fans.
An icon of both WCW and WWE, Flair became a household name thanks to his slick moves, fast-talking and penchant for partying.
Now 70, Flair's prime grappling days may be behind him, but, thankfully, he still knows how to have a good time, especially when it comes to St Patrick's Day.
As Flair himself says: "I'm like a fine wine, I only get better with age."
And with millions of Irish Americans set to get merry in the name of Ireland's patron saint, he has come up with the ultimate set of fashion accessories for the occasion.
New additions to the impressive array of Flair t-shirts available via the Nature Boy's official website, two new St Patrick's Day themed designs have been attracting plenty of attention online.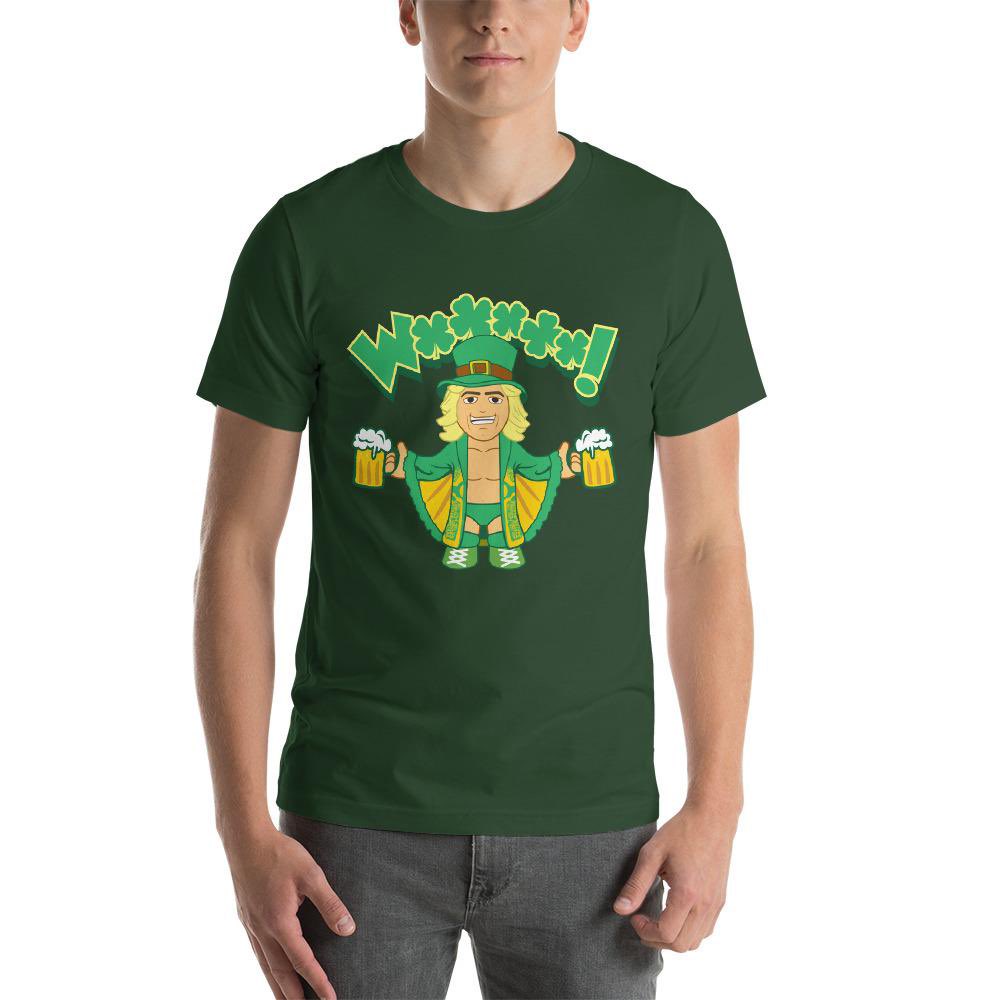 The first features a cartoon version of Flair, decked out in a green-version of his familiar blue wrestling get-up, holding aloft two pints of beer alongside the his familiar catchphrase of "Woooo!"
"This t-shirt is everything you've dreamed of and more," the products official blurb reads.
"It feels soft and lightweight, with the right amount of stretch. It's comfortable and flattering for both men and women."
All of which is just as well when you consider the amount of merriment ahead.
Available in a variety of colours, it's accompanied by another design, this time featuring Flair's face alongside another equally amusing slogan.
"I'm not Irish, but the ladies keep kissin' me" it reads, followed by the obligatory "Wooooo!"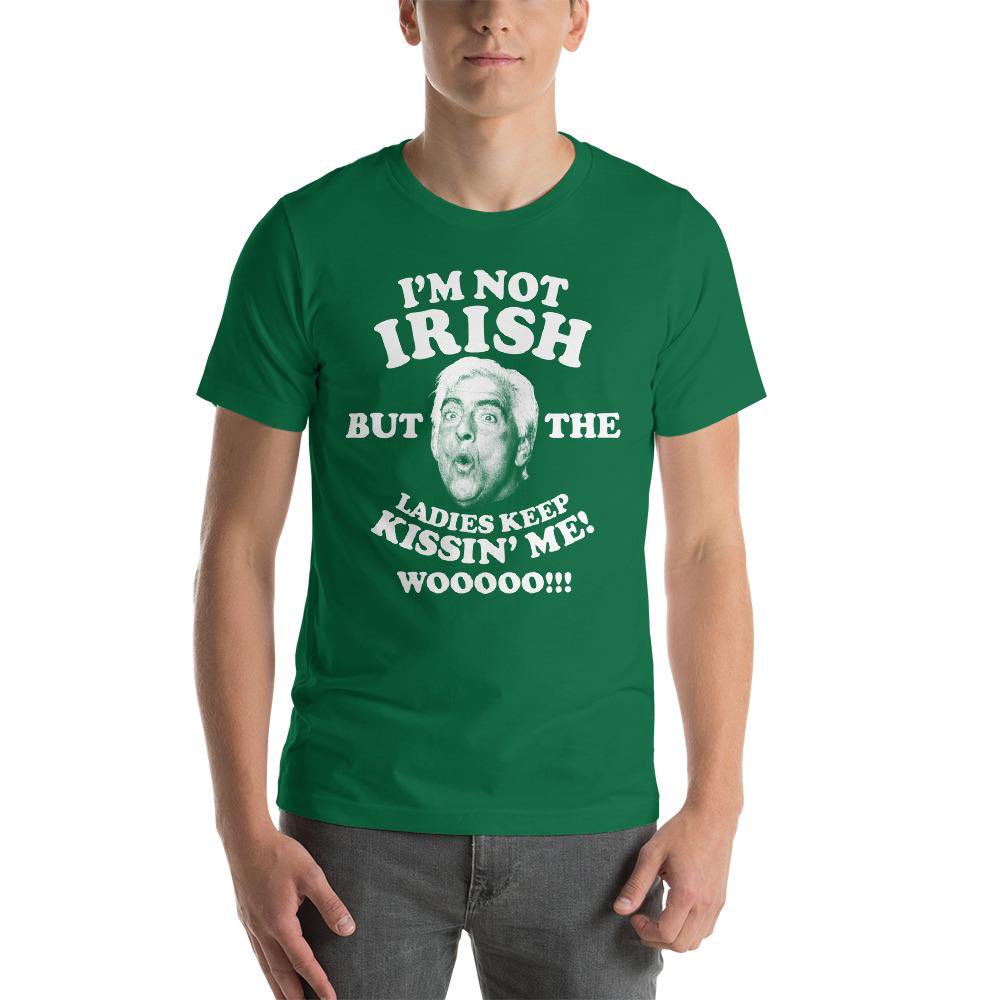 A suitably daft design, Flair deserves some credit for his honesty – there are plenty of people out there who could lay claim to Irish heritage after all – even if the message does smack of overconfidence.
Then again, this is Ric Flair, the man who once claimed to have enjoyed a romantic liaison in Hollywood actress Halle Berry – a claim she vehemently refutes.
He also famously claimed to have slept with an astonishing 10,000 women during the height of his popularity of a wrestler.
That equates to around 188 conquests a year from the age of 15. All this from a man who once described sex as "riding space mountain".
All jokes aside of course, the t-shirts certainly make for an amusing St Paddy's day purchase and serve as a celebration of a wrestling legend.
It's also great to see Flair fighting fit again following a health scare last year.
So whether you don a Ric Flair St Patrick's Day t-shirt this year or would rather spend your money elsewhere, it might be nice to raise a glass or two to the Nature Boy this March 17th. "Woooo!" indeed.