RAGING BULL actor Robert De Niro believes the US will fall "into fascism" if Donald Trump is re-elected President.
The Irish-American Oscar winner issued the warning during an interview with Yahoo Entertainment which saw him brand Trump a "criminal who will stop at nothing".
De Niro called on the public to make its presence felt at the polls – or face what he believes will be dire consequences.
"We have to win it. Everybody has to join. We have to speak out and win this fight, period. We can't let this go further," he said.
De Niro stated his belief that if Trump gets "another four years, we're into fascism, American-style, period."
The Oscar-winner said it would be "unimaginable what will happen" if Trump wins another presidential election.
"We have to vote him out of office and even then it's going to be a problem. This guy is something we don't understand, and a lot of people don't understand. His logic, his mindset, it's scary," De Niro said.
Despite the alarming warnings, De Niro accepted that the country would survive if Trump did defeat his Democrat rival Joe Biden.
However, he added that it would likely experience "irreparable damage" as a result.
"In some ways now there's irreparable damage, because the world looks at us like we're crazy, allowing this crazy person and administration and enablers [to lead]," De Niro said.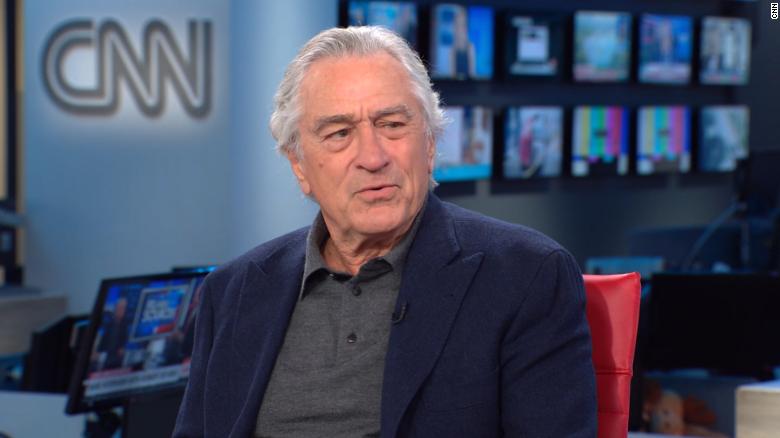 The interview also saw the outspoken Goodfellas actor take aim at Trump's supporters, who he claimed were something of a "cult".
"They don't care what this person does, but they will care when they are directly affected by his behaviour and the behaviour of his enablers," De Niro said.
It's an often-overlooked fact that De Niro is actually more Irish than he is Italian.
Though he might be a dual US-Italian citizen, the New York native (at least biologically) is a little more Emerald Isle than Gli Azzurri.
Bobby's father, Robert Sr, was half-Irish on his mother Helen O'Reilly's side, while a number of Robert Jr's own maternal ancestors were of Irish extraction.
De Niro's granny Helen O'Reilly was 21 when she married his grandfather Henry De Niro – a second-generation Italian World War I veteran.
Helen was completely Irish by DNA – her own grandparents having left Ireland for America during the Famine era of the mid-19th century.
Their names were Edward and Margaret O'Reilly, and John and Mary Burns.