THE words 'amateur photographer' and 'bodybuilder' don't often go together but that's exactly how you could describe 38-year-old Paul Cullen from Blarney, Co. Cork. 
Pictured above is one of Cullen's stunning shots, taken on a beach in Rossbeigh strand, Co. Kerry and another (below) captured at Whiting Bay Beach in Ardmore, Co. Waterford.
"I only photograph very early mornings at sunrise around 6am or late evening time at sunset times," says Cullen. 
From a young age, Cullen became interested in photography and the first birthday present he remembers getting was an old film camera.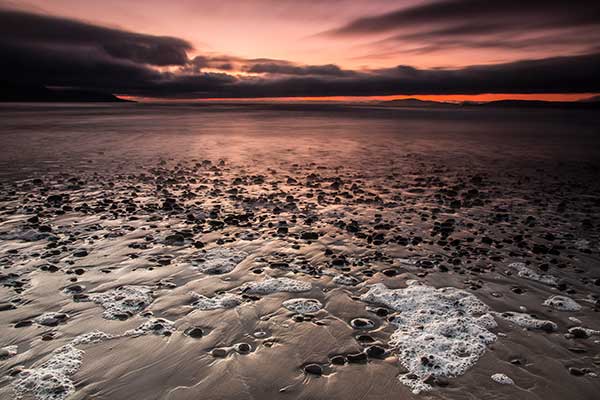 He honed his skills helping out other photographers in his old camera club in Ballincollig in Cork and now shoots professional bodybuilding photography all over Ireland and Europe for the Republic Of Ireland Bodybuilding Federation. 
As well as health and fitness, seascapes are close to his heart, and getting out of bed to capture images like this requires passion, says Cullen. 
If you would like your photography or story printed in The Irish Post send an email to [email protected]://http://irishpost.co.uk or contact us on Facebook or Twitter