A GROUP of Irish tourists had to be airlifted to safety after getting stranded atop Sweden's highest peak - Kebnekaise, near the arctic circle.
All six of them were rescued off the summit of the 2,000 metre-high mountain by helicopter in the early hours of this morning, after being unable to find their way down as the weather worsened.
President of the Swedish Mountain Rescuers National Organisation Rickard Svedjesten told The Journal that some of the tourists - who were stuck on the mountain overnight - were wearing only t-shirts and shorts.
It's understood that the group, all believed to be in their thirties, travelled up the mountain on Sunday, but got separated when the weather turned once they reached the top.
Some members of the group called emergency services during the night when the mercury plummeted as low as -10 degrees Celsius.
Once the weather improved the next morning, a rescue helicopter was deployed to rescue the stranded climbers in two separate trips.
"The biggest problem is [people] not being prepared for the weather," Svedjesten told RTÉ Radio One's Today programme.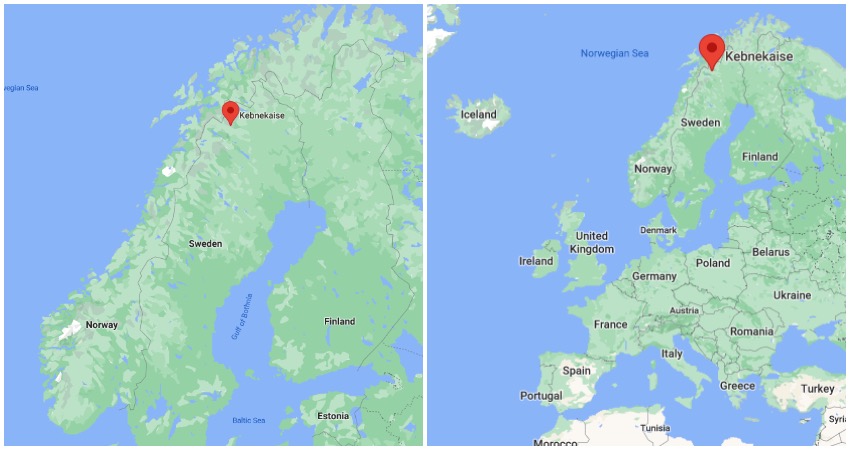 "They had bad equipment, bad clothing. The mountain rescuer in that area had to watch last night because they couldn't get the helicopter up because it was too cloudy.
"They got airlifted this morning and everyone is fine."
While there is a shelter on Kebnekaise, Mr Svedjesten said it did not appear the group had been able to find it.
He said they were "very cold" when they were rescued and brought off the mountain, but apart from that had no injuries.
"A lot of Guinness is awaiting the mountain rescue guys," he added.