1. Cathriona White, 30, the ex-girlfriend of Hollywood actor Jim Carrey died from a prescription drug overdose, according to the LA County Coroner's office which has ruled her death a suicide
2. The make-up artist from Cappawhite, Co Tipperary had broken up with Carrey a week before her death, in what had has been described as a "rollercoaster" on-off relationship since 2012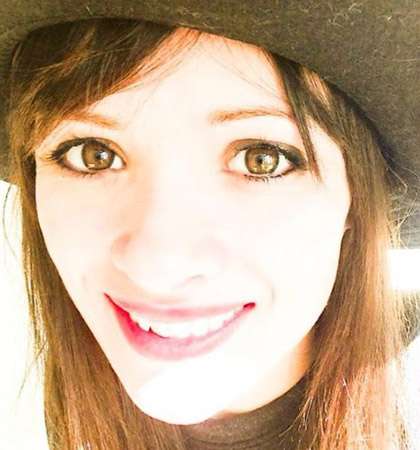 3. Two letters addressed to Jim Carrey were found at her home in the weeks after her death in which she begged for forgiveness, writing "sorry you felt I wasn't there for you. I tried to give you my best part"
4. In her final Twitter message three days before she was found dead by two friends and Jim Carrey's personal assistant, she wrote that she hoped she had been "a light" to her friends and family
Advertisement
Signing off Twitter, I hope I have been a light to my nearest and dearest. ✌?️❤️ to yo all

— Cathriona white (@littleirishcat) September 24, 2015
5. According to the Coroner's report, Carrey had sent a text message to Ms White a day before her body was found asking where his prescription painkillers for back pain had gone from under his sink
6. Her cause of death was given as "multiple drug effects", after a toxicology examination found the drugs propranolol, zolpidem, oxycodone and oxymorphone in her system, according to ITV
Love cannot be lost. ?pic.twitter.com/XxPYOhkdzc

— Jim Carrey (@JimCarrey) October 10, 2015
7. Carrey carried Ms White's coffin at her funeral in her Irish home village of Cappawhite, Co Tipperary, in October where he described the impact of Ms White's death as being "hit with a lightning bolt"
8. Friends told investigators Cathriona was missing her family in Ireland and could get "really down"  but she was "madly in love with Jim" and was also "happy and upbeat". However, she had struggled with depression in the past and gone through phases of not eating when she was feeling low. 
Advertisement
10. Cathriona moved to Los Angeles in 2009 where she initially worked as an extra. She was still legally married to her husband Mark Burton at the time of her death.
11. She ended her own life on the third anniversary of her father's death. Her family described her as a "daddy's girl" at her funeral in October last year.