A DONALD Trump supporter accused of texting a friend saying he wanted to shoot Nancy Pelosi on live TV has been formally charged. 
Cleveland Grover Meredith Jr allegedly messaged a pal saying he was thinking of "He ". 
According to CNN, Meredith also texted a message talking about running Pelosi over. 
The offending texts allegedly featured multiple purple devil emojis as well as a number of slurs for women. 
It has also been reported that Meredith messaged a friend telling them he was travelling to Washington DC last week with "a s**t ton of … armour piercing ammo." 
Hundreds of Trump's most ardent supporters descended on Capitol Hill last Wednesday as part of a concerted effort to stop the confirmation of Joe Biden as the next US President. 
The ensuing violence led to five deaths and multiple arrests. 
Meredith has been charged by the FBI with writing threats and possessing an unregistered firearm and ammunition. 
The charges came after FBI agents found three guns during a search of his room at a Holiday Inn in southwest Washington as well as his phone, truck and its trailer.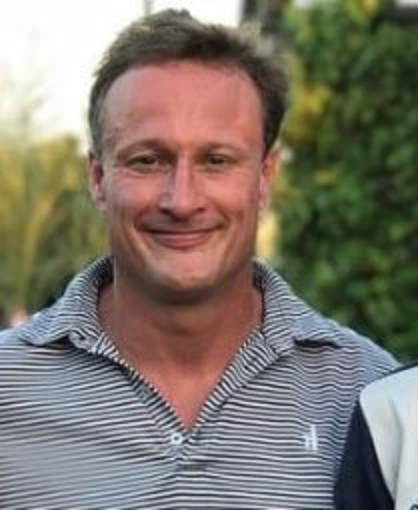 A Glock 19, a 9mm pistol and an assault rifle were found inside the trailer along with "approximately hundreds of rounds of ammunition". 
The complaint said Meredith has been charged, in part, because he knew the city's gun laws meant he was not supposed to have firearms on his person so he put them in the trailer. 
He will be held in custody until his court hearing next week. 
The Atlanta Journal-Constitution says Meredith is an ardent supporter of the QAnon conspiracy theory that claims the world is being controlled by a cabal of pedophile Hollywood stars along with Democrats and journalists. 
In 2018 he erected a billboard in Acworth, Ga., that read, "#QANON" along with the name of his business, Car Nutz Car Wash. 
Meredith is one of 13 people to have been charged with federal crimes. 
Anthony Chansley, the man pictured wearing a fur head dress with horns has also been charged along with Adam Johnson, a stay-a-home dad who was pictured carrying off Pelosi's lectern.