AN 83-year-old Irish woman completed an incredible skydive over the weekend to raise money for an important charity.
Last Thursday, we told you all about Nora Higgins.
Originally a Galway woman, Nora is Chair of Southwark Irish Pensioners, a charity dedicated to looking after older Irish people in their 80's and 90's and assisting them in all tasks from filling out forms to going to hospital.
Nora did the dive with Ailbhe Mullen, who is the Executive Director of the Irish International Business Network.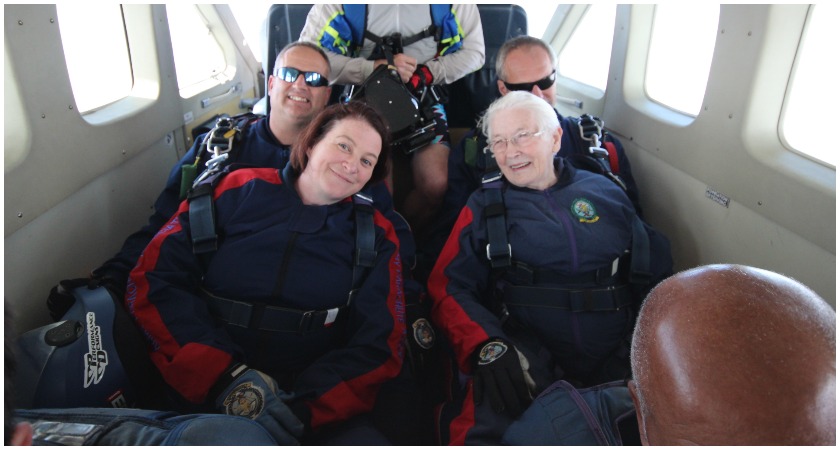 They travelled to Netheravon, an airfield near Salisbury, on Saturday morning where they were taken 13,000 feet in the air.
Watch Nora's epic jump here!
It's not the first time Nora has displayed her bravery. She abseiled two years ago for the skin cancer unit at Kings College Hospital, and speaking to The Irish Post last week said she didn't feel any nerves about her jump from the sky.
"I can put my hand on my heart and say that my only worry is the weather. There's a fear that on the day conditions will get in the way of us doing it, so hopefully that isn't the case."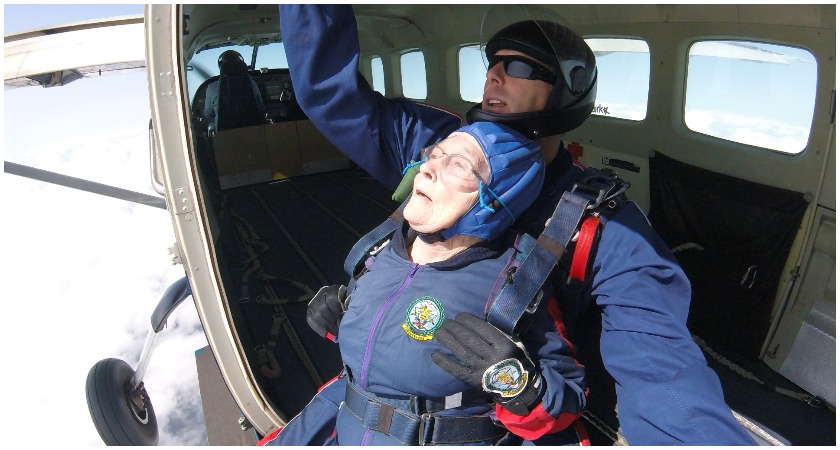 She decided she wanted to skydive with the hopes of raising £20,000 for the understaffed charity.
So far they've raised £5,810.00. If you'd like to donate to help them reach their goal, you can donate here.