83-year-old Nora Higgins will jump out of a plane to raise much-needed funds for Southwark Irish Pensioners.
Nora, Chair of Southwark Irish Pensioners, is doing a skydive this Saturday along with Ailbhe Mullen, who is the Executive Director of the Irish International Business Network.
They both hope to raise 20,000 for the charity, which Nora says is understaffed and could do with another employee.
"We are completely stretched. We would love to hire someone with experience in healthcare," she said.
"We're generously funded by the Irish government and the people at the Irish Embassy are always there for you but we need an extra pair of hands".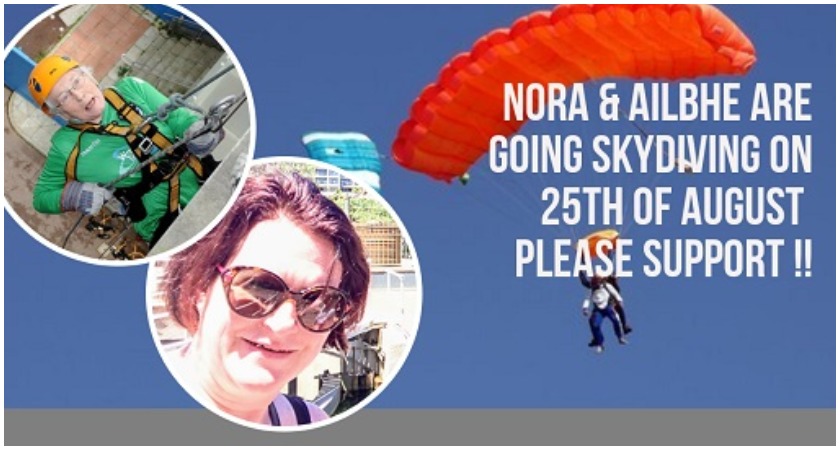 Nora abseiled two years ago for the skin cancer unit at Kings College Hospital, and said she's not nervous to jump from 13,000 feet on Saturday.
"I can put my hand on my heart and say that my only worry is the weather. There's a fear that on the day conditions will get in the way of us doing it, so hopefully that isn't the case."
Nora and Ailbhe will need to be on site at Netheravon, an airfield near Salisbury, at 11am on Saturday morning.
They'll undergo a ground training session to prepare them for safe landing after forty seconds of freefall at 120mph and five minutes of gliding.
Nora isn't worried the slightest about whether her age will be a factor, and believes "age shouldn't dictate your life".
"You should do what you feel you're able to do.", she said.
The 83-year-old, originally from Galway, has been with Southwark Irish Pensioners for 20 years.
The charity are celebrating their 25th anniversary next year.
They look after older Irish people in their 80's and 90's and their staff assist them in all tasks from filling out forms to going to hospital.
The money that could be potentially raised from Nora and Ailbhe's brave jump could be of huge benefit to a charity that has worked tirelessly to help the Irish in London over the years.
To donate to Nora and Ailbhe's very worthy cause, click here.