AN AMERICAN family have well and truly earned their 'heroes of the week' awards after rescuing a young bear who managed to get a plastic jug stuck on its head.
Tricia and Brian Hurt, both 52-years-old, were enjoying a day out with their son on a lake in Wisconsin, USA, when they noticed a distressed animal in the water.
They soon realised it was a young bear, frantically swimming around and seemingly unable to remove a large plastic tub which was stuck to its head.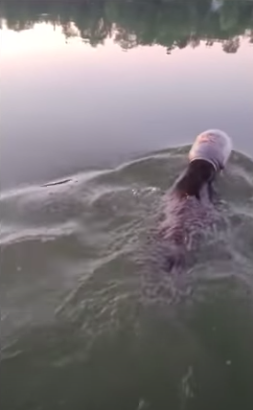 The family decide to turn their day out into a good-will mission, and slowly tiptoe their boat towards the bear to attempt a daring rescue.
"Poor thing's got a tub on its head. Oh, he's getting scared. Trying to figure out how we're gonna get this tub off his head," Tricia can be heard saying.
Once they get close enough to the bear, Brian reaches in to pull the jug off the animal's head, setting it free.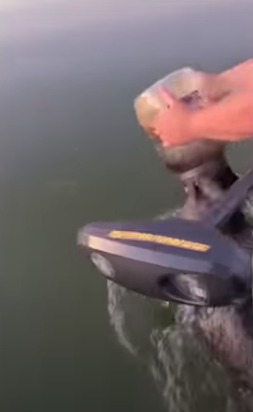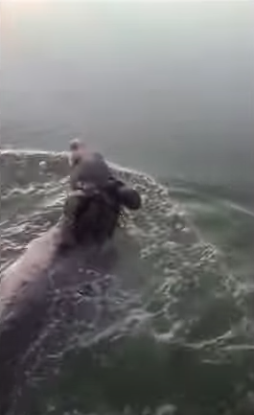 Footage of the rescue quickly circulated on social media, with many condemning people for littering so carelessly.
"That was … heart-wrenching," one Facebook user wrote. "People who litter are scum."
"Great job!" said another. "Now a reminder to people that throw away these types of containers and the plastic 6 pack holders, cut them open so our fury and feathered friends can't get stuck in them. In addition, make sure your trash is secured!"