MOST THINGS in life can be solved with a good cup of tea, but dirty underwear is a rare exception.
That's not something anyone necessarily needed to be told, of course, save for one rather misguided woman who took to social media to share her rather bizarre "life hack".
Writing on Reddit, she revealed how, after unexpectedly dirtying her pants during a trip away, she hit upon the idea of cleaning them in her hotel room kettle.
Having inexplicably travelled away, overnight, without a spare pair, she hit upon a "quick, fast and hygienic" way of cleaning her knickers before going about her day.
There was just one problem, of course.
Though her method was both undoubtedly "quick" and "fast" – particularly as those are essentially the same thing – it was far from "hygienic".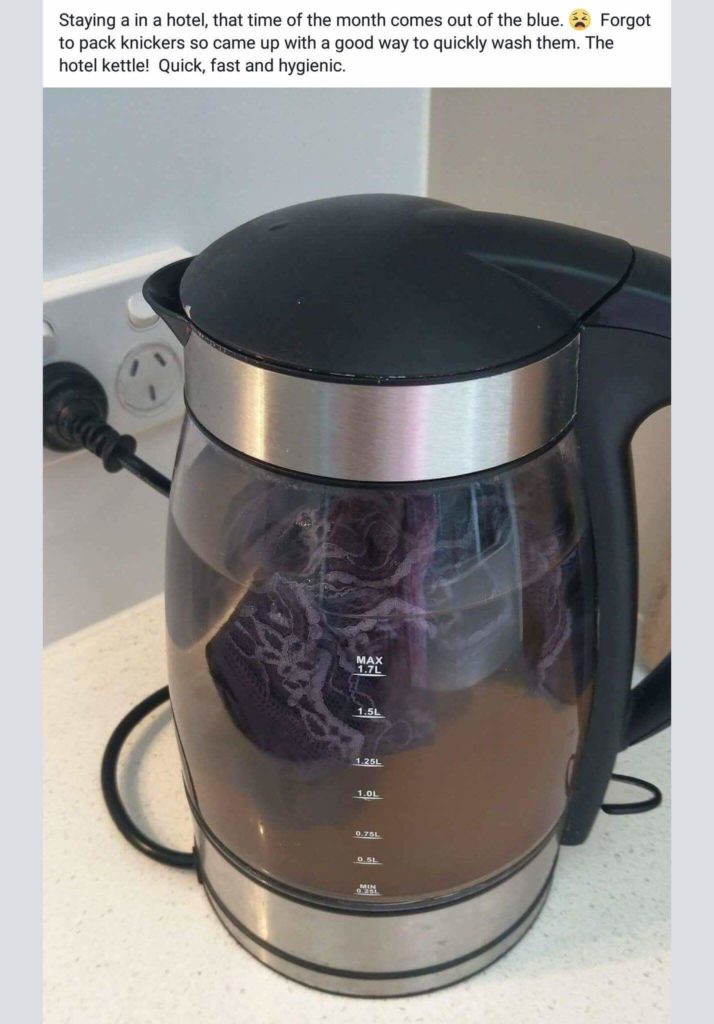 Not only would it leave bacteria inside the kettle for the poor unfortunate soul that used it next, it wouldn't even clean your pants completely.
Of course, it didn't take long for the post to generate some pretty extreme reactions with most entirely unimpressed her kettle- based antics and some simply disgusted at what she had done.
"How can people be so damn gross?" one person asked.
"Wow that is definitely the most trashy thing I have ever seen," another said.
A third commenter put it best though, responding simply: "OH MY GOD."
The lesson here is simple: always travel with a spare pair of pants and your own kettle. Just in case.