THE WORLD'S Biggest Inflatable Irish Pub has been added to the line-up for the 17th Annual World's Shortest St. Patrick's Day Parade.
Officially recognised as the world's shortest St Patrick's Day Parade route, the march consists of just 98 feet, spanning the length of Bridge Street in Hot Springs, Arkansas.
One of the more unique parades for Irish American's eager to celebrate their ancestor's much-loved Patron Saint, this year's iteration begins on March 16th and this year with a very special and very large new addition.
Also known as O'Kelley's Pop Up Pub, the inflatable drinking establishment measures 33-by-20-foot and was shipped over from a company in Dublin two years ago.
The giant inflatable pub boasts enough space to accommodate 60 drinkers and is set to offer up a selection of distinctly Irish tipples to partygoers.
Named in honour of Dick Kelley, the record-breaking parade's first grand marshal and late stepfather of former President Bill Clinton, the pub will be open alongside a free concert and picnic.
Advertisement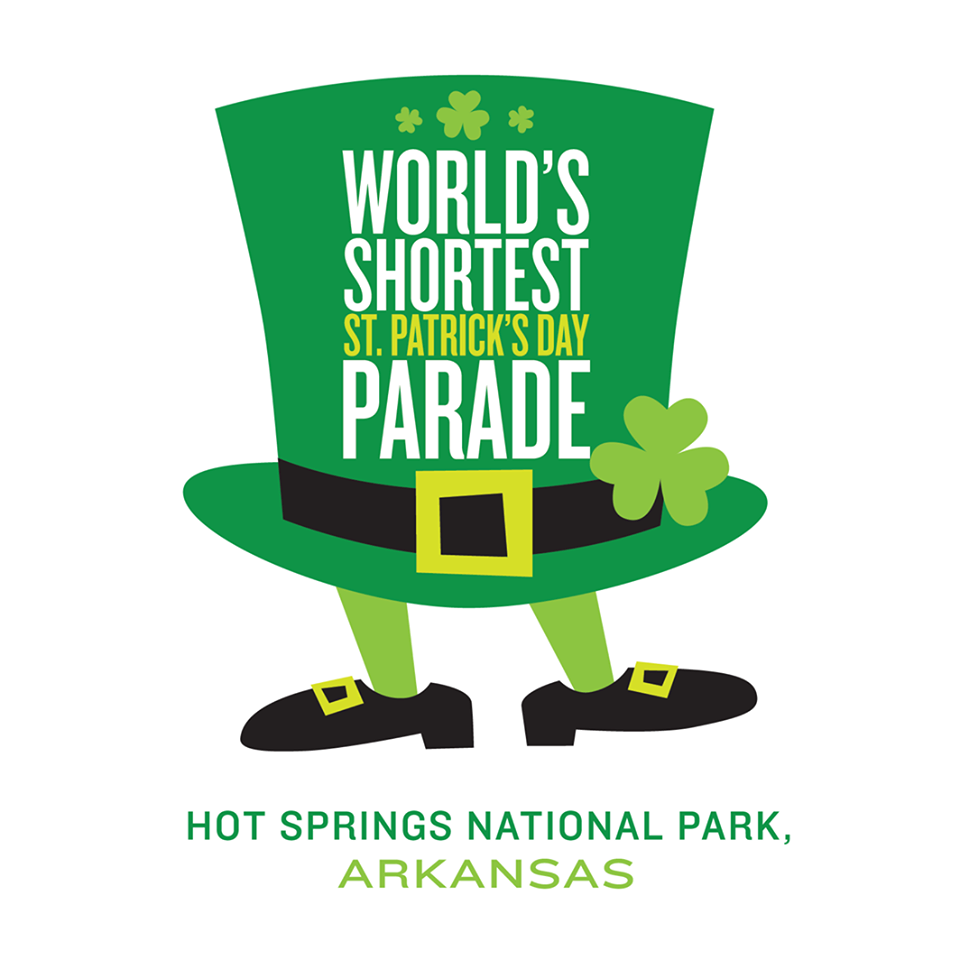 24 hours later on St. Patrick's Day, March 17, O'Kelley's Pub will open at 3pm with a karaoke contest planned for 4pm with $500 in prizes up for grabs.
At 6:30 p.m., the First Ever 17th Annual World's Shortest St. Patrick's Day Parade gets underway across the street with Cheech Marin serving as grand marshal alongside Danny Trejo as official parade starter.
The parade will also feature Dallas Cowboy Cheerleaders, St. Louis Cardinals Mascot Fredbird, FLW Fisherman Charlie Evans, two cast members of Nickelodeon's Paw Patrol, the "World's Tallest Leprechaun," and Tim Culbreth and Cindy Baswell as the Shamrock King and Queen.