A CHRISTMAS tree lights display regarded as one of the worst in Northern Ireland this year has been replaced following public outcry.
The unveiling of the display in Kilkeel last Saturday, November 30, sparked audible gasps and howls of derision among the hundreds who turned out for the official switching-on ceremony.
Footage of the moment when the lights were first turned on even found its way on to social media, sparking yet more amusement.
Not everyone saw the funny side though.
The culminating event from a busy day of festive Charles Dickens-themed activities in the town, the underwhelming finale was branded "a total disaster" by Councillor Sean Doran.
Advertisement
"Everyone knew what was going to happen,' he told the Belfast Telegraph. "People were so disappointed."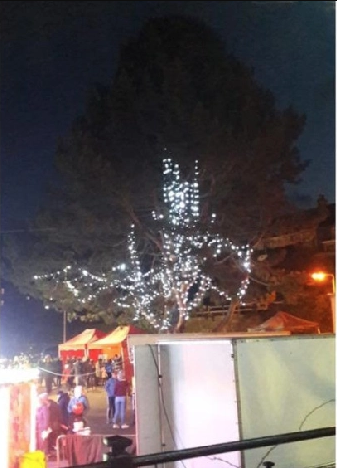 The event's organisers at the Kilkeel Development Association also expressed their dismay at the resulting display.
"Unfortunately [the] official light switch on was a major let down for the entire community," it said in a statement.
"As event organisers we are truly shocked and dismayed with the end result and unfortunately the damage has now been done."
Newry Mourne and Down District council initially defended the display.
According to a council spokesperson it had become "increasingly difficult" to decorate the traditional planted tree in recent years.
Advertisement
As much £8,000 was spent on lights for the tree last year, most of which were so battered by the elements they could not be re-used.
They explained that the unusual arrangement of the lights was actually part of a display designed to shield them from the wind.
However, after coming in for criticism and mockery alike, the council has since relented on display, erecting a superior tree, complete with lights, in place of the old one.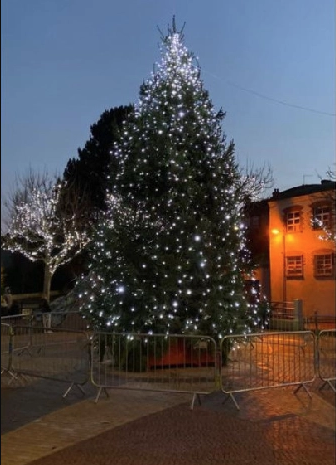 Organisers at the Kilkeel Development Association have been quick to praise the introduction of the new tree.
"Well done," one wrote "What a difference!!!!"
Another wrote: "Now that's a Christmas Tree!!!"
Advertisement
A third meanwhile added: "Its beautiful ... much more in keeping with the season of goodwill."