The Rockeries B&B
Dungloe, North West Donegal
Guide price €225,000
A 15-bedroom property which has just come onto the market in Donegal offers a range of opportunities for its next owner.
At a total of 5,000 square foot in size, the vast house is currently in operation as The Rockeries B&B, located on the N56 in the beautiful and growing seaside town of Dungloe, famous for its 'Mary from Dungloe Festival' in North West Donegal.
But the entrepreneurial buyer may want to change the purpose of the site to that of a guesthouse, rather than a B&B or even convert it to become a comfortably sized nursing home, according to the seller John Staunton.
Advertisement
"This property has 15 bedrooms in total and is ideal as a large family home, a B&B or guesthouse, nursing home or other business venture," he told The Irish Post this week.
Regardless of its final occupation, the property boasts a set of fine features on which to base any home or business upon — including, on the ground floor, an entrance hall, reception desk and laundry room.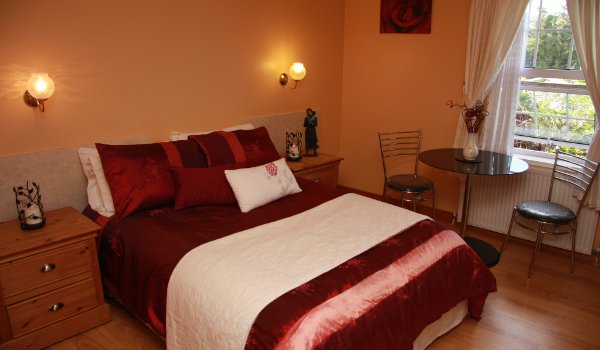 Front and rear sitting rooms, a large dining room, kitchen and six bedrooms make up the floor space on the ground level, while a grand staircase to the first floor reveals an office, three small rooms, one bathroom and six en-suite bedrooms — including one family room.
Further treats are to be found at the basement level, where two commercial oil burners and plenty of storage space await, alongside parking for up to 12 cars.
In addition, the property boasts laminated floors, patio doors, coving to ceilings, fitted units, tiled flooring and double glazing throughout.
The seaside town of Dungloe is situated just 15 minutes from Donegal Airport, which has daily flights to and from Dublin and, in the summer months, to and from Glasgow.
Advertisement
There are also daily buses to and from Dublin, Sligo and Galway, making the area a prime attraction for visitors from across Ireland and Britain.
For the more active types, Cruit Island Golf Course is only a 10-minute drive from the property, while Portnoo Golf Course is only 30 minutes away.
Although numerous fully stocked lakes are also in the vicinity, anglers will be delighted to find the world famous Dungloe Lake, best known for its trout fishing, nearby.
There are also a number of Blue Flag beaches within walking distance from the house.
The guide price for the property is €225,000 ono.
Contact: John Staunton on 00 353 86 868 2053 or email [email protected]