KILKENNY HURLING manager Brian Cody has asked his players to be 'massively vigilant' of Covid-19 ahead of the All-Ireland final on the 17th of July.  
Kilkenny will face a Limerick side looking to win their third All-Ireland crown in a row in one of the biggest sporting occasions of the year. 
Cody's side booked their place in the showcase hurling final last Saturday after beating Clare 2-26 to 0-19 and he has claimed that it would 'be a disaster' if his players tested positive ahead of the final.
Covid infection rates in Ireland have started to rise over the last number of weeks and this has started to concern the 67-year-old.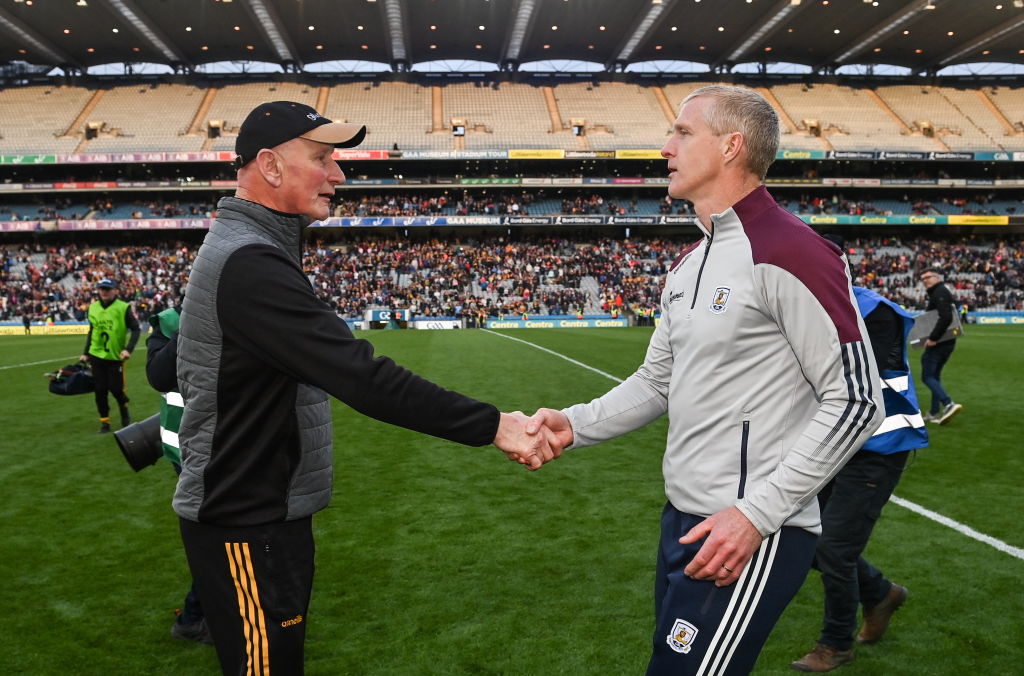 Dublin , Ireland - 4 June 2022; Kilkenny manager Brian Cody (Photo By Ramsey Cardy/Sportsfile via Getty Images)
Speaking in an interview with The Independent, he said: "It's there again in abundance and it's a concern, it's a worry. Players have been massively vigilant up until this and absolutely will continue to be,", said the 11-time All-Ireland winning manager.  
"Our doctor Dr Tadhg Crowley is a top man, and he knows exactly the potential for things to go wrong, and the players are intelligent young lads. They have been very aware; they steer away from any stuff that is in any way going to inhibit their chances of being there for All-Ireland final day." 
Although Cody would like a full panel for the game against Limerick, he is aware that his staff and players could make mistakes, but that outcome would be a disaster for both camps. 
"The reality is the players, managers, referees, they all make mistakes – and honest mistakes are fine, and you can't do anything about that," added Cody. 
"It would be absolutely a disaster for anybody from either Kilkenny or Limerick to have an issue with Covid coming up to the final, because that would be just too cruel for anybody." 
The last two All-Ireland finals were played in front of limited crowds due to Covid-19 restrictions.