Full-Time: Mayo 5-11 London 0-10

Scroll down for the build up to the game and the game itself - as it happened - with images and video
Match report to follow
London Vs Mayo - McHale Park, Castlebar, 2pm
12:54pm
Afternoon all - scroll to the bottom for latest updates.
The big day is finally here - London Vs Mayo in the Connacht Final with throw-in at 2pm.
Our sports editor Ronan Early and reporter Robert Mulhern are in Castlebar and will be reporting back throughout the game and a number of our other reporters and photographers will be out around London and Castlebar soaking up the atmosphere.
Here are some photos by Holly McGlynn as the Exiles headed west yesterday having travelled from London Southend Airport on a specially chartered Aer Lingus flight.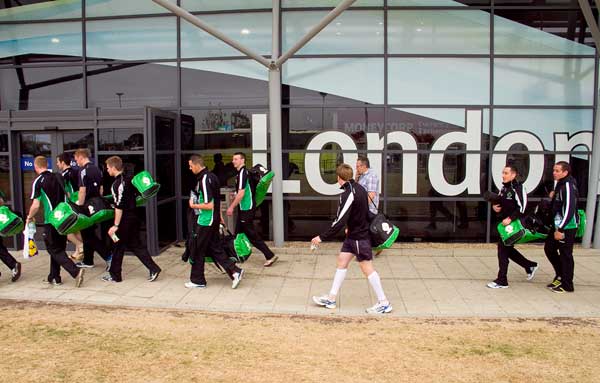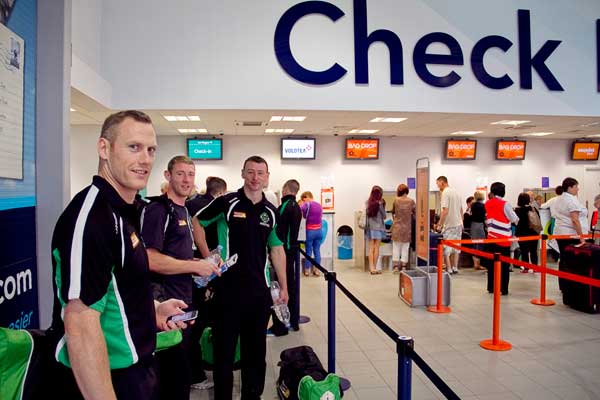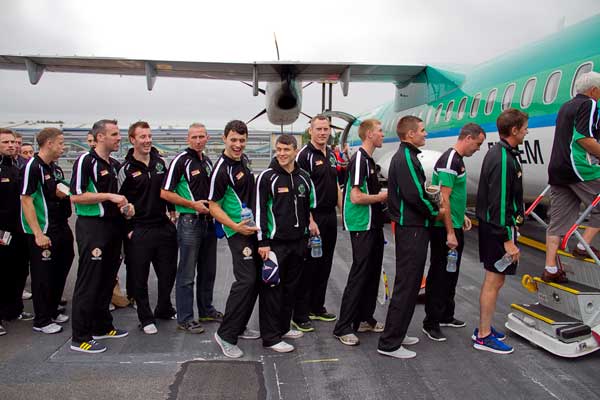 http://storify.com/theirishpost/connacht-final-london-v-mayo
13:21pm
Great video here of London leaving yesterday for Castlebar - Via Aer Lingus Regional
[youtube id="m_ENrFMySJI" width="620" height="360"]
13:40pm
TEAMS:
Mayo - R Hennelly, T Cunniffe, G Cafferkey, C Barrett, L Keegan, K Higgins, C Boyle, A o'Shea, S O'Shea, K McLoughlin, A Dillon, R Feeney, A Moran (capt), A Freeman, D Coen.
London - D Traynor, P Butler, S Curran, D McGreevy, S Hannon (capt), S Mulligan, T Gaughan, C Doyle, P Geraghty, G Crowley, D Dunleavy, C McCallion, E O'Neill, L Mulvey, C Magee
Best of luck to the London GAA lads who are squaring up at 2pm today against Mayo in the Connacht championship final #LondonGAA

— Mayor of London, Sadiq Khan (@MayorofLondon) July 21, 2013
Waiting for kick off at McHale Park @OfficialLondonG @theirishpost #LondainAbu @IrishPostSport pic.twitter.com/XZLMjTdfKE

— Sarah Murphy (@sarahmurphy1987) July 21, 2013
14:10pm
Well underway now with 10minutes gone as Mayo lead 1-3 to 0-1 following an Alan Freeman goal for Mayo
Follow the action with us on Twitter 
14.18pm
London's Eoin O'Neill puts the ball in the net but it's disallowed for a challenge on Mayo goalkeeper Robert Hennelly.
14.20pm
Nearly a second goal for Mayo but Seamus O'Shea somehow skys the ball wide.
14.23pm
Second goal for Mayo as Darren Coen scores and puts Mayo into a 10-point lead - 2-6 to 0-2
14.35pm
HALF-TIME: Mayo 2-6. London 0-5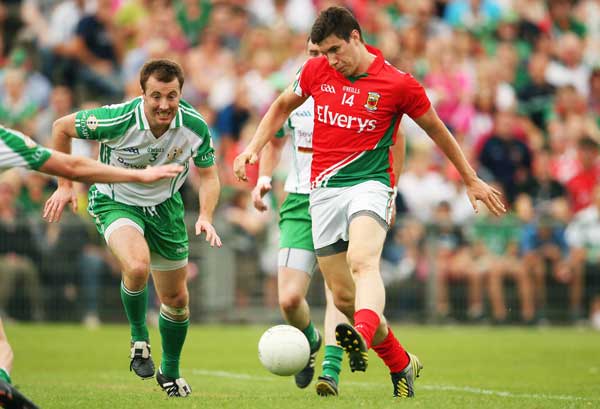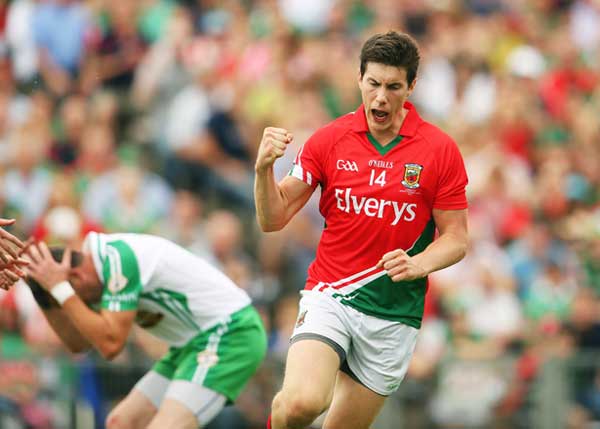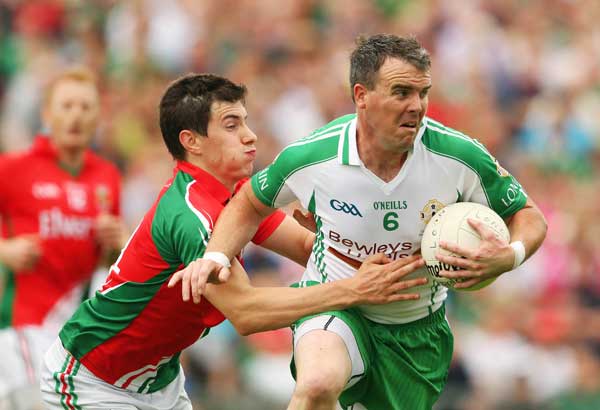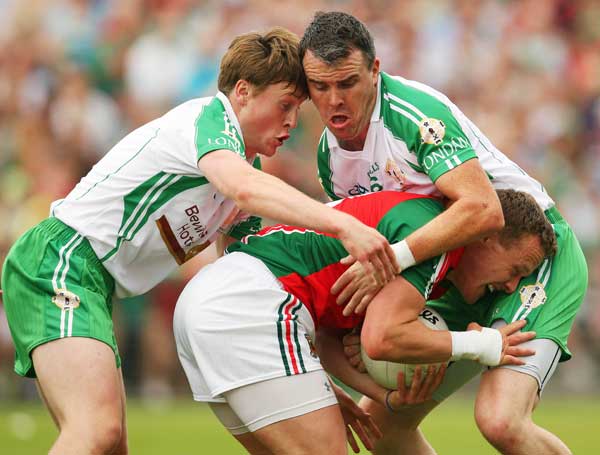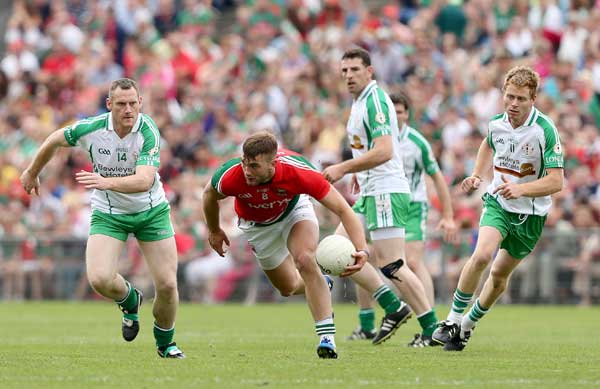 14.52pm
Your thoughts at half-time
@theirishpost I think @LondonGAA can pull it back, @MayoGAA making a lot of mistakes.

— OutsideIn Ireland (@OutsideInIRE) July 21, 2013
@theirishpost That's not insurmountable. How they start 2nd half will decide outcome. #GAA

— Brigid (@mc_elhill) July 21, 2013
15.00pm
Spirits still high here in Castlebar! #LondainAbu @theirishpost @IrishPostSport @OfficialLondonG pic.twitter.com/EmkS0OzZEt

— Sarah Murphy (@sarahmurphy1987) July 21, 2013
15.03pm
Two bad misses by London's Colm Daly are punished as Mayo's Cillian O'Connor scores his county's third goal - 3-8 to 0-8
15.10pm
Cillian O'Connor blasts home Mayo's fourth goal. Looks like its now game over here as Mayo pull 13 points in front here in Castlebar. Mayo 4-9 London 0-8
15.12pm
Irish Post photographer Malcolm McNally is with London fans in Ruislip. Here is the mood pre-game. It can't be as happy there now:
@OfficialLondonG fans watching the #LondonMayo game at Ruislip @theirishpost @officialgaa pic.twitter.com/o1HKdqOuyt

— Malcolm McNally (@MalcolmMcNally) July 21, 2013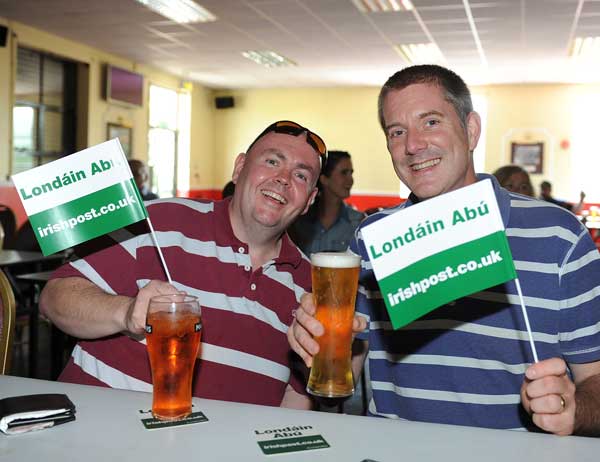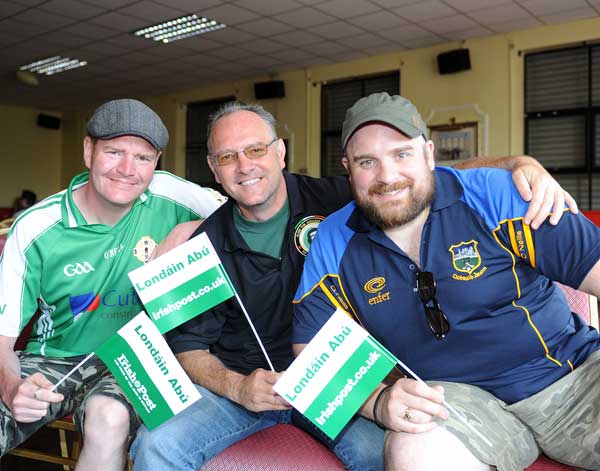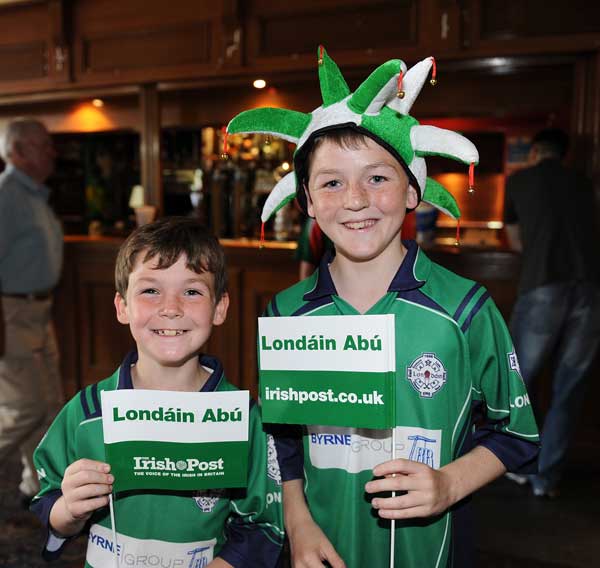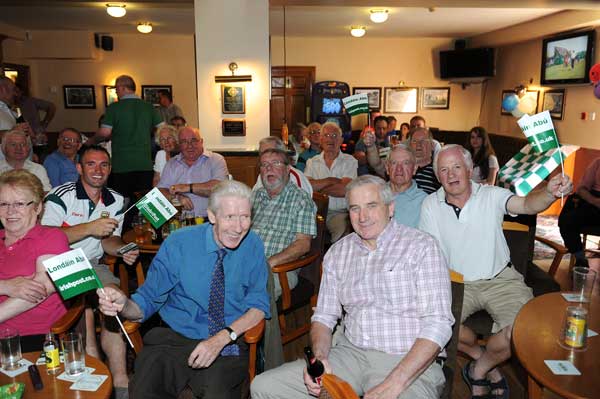 15.35pm
Full-Time: Mayo 5-11 London 0-10: 
It's all over for London - for now. They enter the qualifiers and will face Cavan next week. Mayo claim their third consecutive Connacht title as they win by 16 points. It's the All-Ireland quarter-final stage for them next.