TOURISM Ireland have created an emotive montage of the Irish  football fans who won the hearts of the French, and the world at Euro 2016. 
The moving clip includes scenes of both Republic of Ireland and Northern Ireland fans putting their best foot forward, a French man thanks them for being such gracious visitors to their country.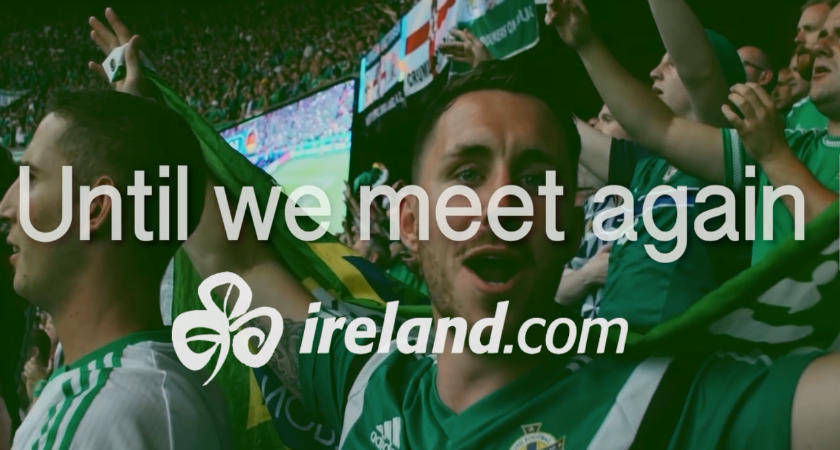 The video comes only days after the Mayor of Paris announced she would honour Northern Ireland and Republic of Ireland for "exemplary sportsmanship" during Euro 2016.
Scroll down to watch the video...
Anne Hidalgo said the fans from both sides of the border will be given the Medal of the City of Paris, known as the Grand Vermeil, regarded as Paris' most prestigious honour.
In the past the medal and has been awarded to a variety of cultural and political figures.
Northern Ireland lost 1-0 to Wales on Saturday while the Republic of Ireland were beaten 2-1 by France on Sunday.
President Michael D. Higgins praises Ireland's #EURO2016 fans: pic.twitter.com/QUOKjqMeWA

— President of Ireland (@PresidentIRL) June 27, 2016
"They participated in the festive atmosphere that has been prevailing in Paris these last two weeks. They are a model for all the supporters of the world, said deputy mayor for sport and tourism Jean-François Martins of both groups.
"As shown in the numerous videos that circulate on the social networks, the Parisians particularly appreciated meeting them, speaking with them and sharing those joyful moments that are essential in such a great sportive event."
Were better team.Well done Michael & the boys.You united the country.Done us proud.Thank u.Unforgettable journey for the #GAWA#ProudofNI

— Arlene Foster (@DUPleader) June 25, 2016
Watch the video here: 
[playlist type="video" ids="93555"]