ROB Kearney has dismissed claims Ireland are "favourites" heading into their crunch tie against England.
 
Speaking at a press conference ahead of the highly-anticipated game at Twickenham, the Ireland full-back spoke of the challenge facing the visitors as they play their first away game of this year's Six Nations campaign and of Joe Schmidt's reign as Ireland coach.
"It's no doubt it's going to be a tough game. England have been motoring on, they've got the home advantage," Kearney said.
But he added that many of the Ireland squad possess the experience of previous encounters at Twickenham and that this would beneficial as they aim to win their first  trophy since the 2009 Grand Slam in the form of an 11th Triple Crown.
"Everyone's in a good place, having played at Twickenham before, and I've played here six or seven times," he said.
"If the game's tight, you might back yourself a little bit more given that you've had the experience and been there before.
"It's important for us we get off to a good start; you don't want to be chasing this English side. They're young; they're fresh, full of energy.
"The games against England are big games. There's always been a healthy rivalry between the two sides. A win tomorrow would be the biggest one of the competition, so hopefully we're in a good place to win it."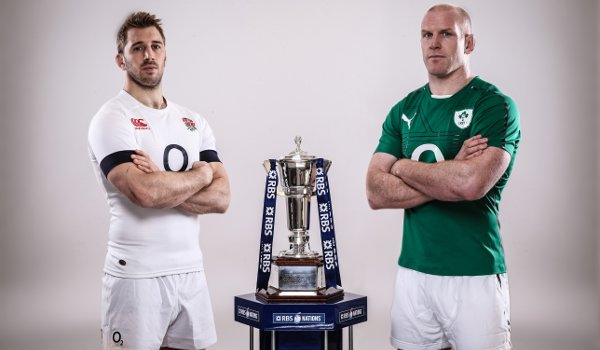 Ireland will certainly be hoping for a much improved performance against England after last year's disappointing Six Nations meeting at the Aviva Stadium when they were defeated 12 – 6.
"Last year was a tough one to take; we were very low at that stage. We do recognise that there's an onus on us against the English team, and that there's a lot at stake," said the full back.
There was concern earlier in the week over Brian O'Driscoll's fitness after he suffered an illness that prevented him from training; however, defence coach Les Kiss confirmed that he has been named in the squad to face England.
O'Driscoll will equal former Wallabies' scrum-half George Gregan's world-record 139 caps when he steps onto the pitch in an unchanged starting line-up from Ireland's convincing 26 – 3 triumph against Wales.
"There's a huge part of Irish rugby that is Brian O'Driscoll," said Kearney, "but it's important for us as players that we don't get caught up in this being his last season.
"We don't want to win it anymore because it's his last season, and England don't want to win it any less because it's a big farewell for Brian at Twickenham."
Ireland head into the fixture on the back of two successful games – they also beat Scotland 28 – 6 in Dublin – but the real test will lie in how they will perform away from home.
Kiss admitted that there is the element of the unknown against England, and that "there is no secret the type of ambition that England are trying to build on their game."
He added: "There is a part of me thinking what will they throw at us on top of what they have. There are a lot of things that scare me about this team that we haven't yet experienced."
Ireland:
15-Kearney, 14-Trimble, 13-O'Driscoll, 12-D'Arcy, 11-Kearney, 10-Sexton, 9-Murray; 1-Healy, 2-Best, 3-Ross, 4-Toner, 5-O'Connell (captain), 6-O'Mahony, 7-Henry, 8-Heaslip.
Replacements:
16-Cronin, 17-McGrath, 18-Moore, 19-Henderson, 20-Murphy, 21-Boss, 22-Jackson, 23-McFadden.