STEPHEN BARDON and Eric McEvoy led the way for Fr Murphy's as they overcame St Gabriels 3-18 to 2-17 in the WReilly Intermediate Hurling Championship round 3 in London. 
The outcome of the game was always hard to predict as the momentum switched sides throughout the afternoon but Fr Murphy's displayed superior firepower when they needed it most.
A dogged Gabriels side were never truly out of the game, thanks to the sharpshooting of Paul Butler.
But with a combination of finesse and fortitude, Murphy's were able to pull through.
It was Gabriels who would take the lead, when Luke Hands hit the ball over for the first point of the game.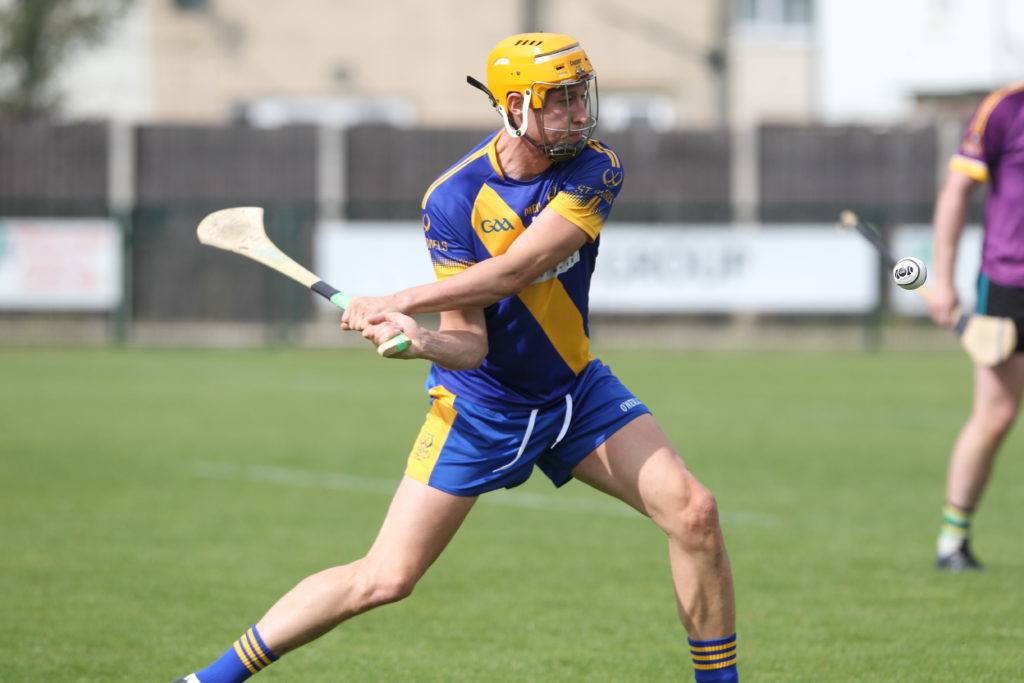 However Murphy's soon started bossing proceedings, with points from Michael Burke, Ryan Meyler and Ritchie Fleming. That give them a healthy three-point advantage and it began to look as if they might start to run away with the game.
Gabriels cut the margin to a one-point game, but due to a lack of discipline, they allowed Murphy's a route back to taking a real hold of the game, as they conceded a number of silly frees.
Both Sean Howlin and Bardon were on hand to put over these frees, which were gifts for Murphy's in gaining momentum in the game. This momentum though wouldn't last, as Murphy's themselves were struggling to contain the ever-present Butler who's play was causing some real problems.
A succession of Butler frees and a point from Ronan O'Sullivan, saw the teams level pegging with only a few minutes till half time.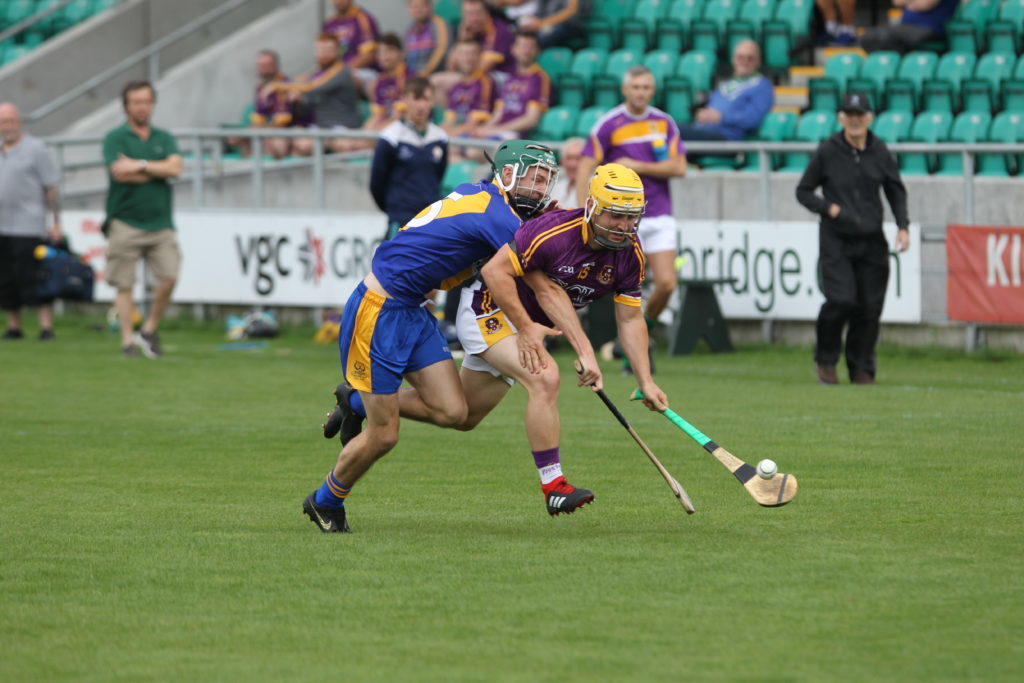 The play on the field was getting fiery from this point and an incident on the pitch even saw Murphy's coach Jimmy Howlin being sent off.
The resulting free out from Howlin put them in front for only a short while, before Pat Sloane brought the teams level again. A goal before half time would really make the difference for either side and so both sides did exactly that.
McEvoy ran through on goal striking in the right corner of the net, after his initial shot was saved, before a few seconds later Gabriels equalled the scores again when Shane Egan notched home his effort on goal to put the sides level at the interval.
A rapid surge of frees were then scored at the restart by Bardon, to put his side three points up early on. Gabriels were nowhere near out of it and were keeping on tabs with Murphys, thanks mainly to the efforts of Butler.
Burke on target
But just as Gabriels looked to be getting stronger in the game, Burke popped up with a goal, followed by scores from himself, Bardon and McEvoy to stretch the gap to seven points.
Hands, who had scored the opener, then bagged himself a goal, to remind Murphys that Gabriels were still in it. For sure, Gabriels weren't giving up without a fight and not before long they found themselves only three points behind and with serious belief that they could snatch it.
McEvoy had other ideas, as he scored his second goal of the game for Murphys to end Gabriels comeback quest. A free from Bardon was to be the last score of the game as Murphys finished a thoroughly entertaining game with a four-point win.
Fr Murphys: C Weller, D McGuigan, J O'Connell, K Watchorn, C Fitzgerald, L Coughlin, A Grithhis, R Meyler, S Bardon (0-10, 8f), R Fleming, E McEvoy (2-3), M Burke (1-2), S Cullen, S Howlin (0-3, 3f), J Kehoe
Subs: Justin Mann for John Kehoe, Pat Ryan for Kenny Watchorn, Paddy Doyle for Sean Cullen
St Gabriels B: T McCutchon, S Ryan, P Horan, A Quinn, U Coonan, B Naughton (0-1), D O'Gorman, R O'Sullivan (0-3), P Sloane (0-1), K Fogarty, P Butler (0-11, 9f), C Brehony, S Egan (1-0), C Nevin, L Hands (1-1)
Subs: Brian Quinn for Ultan Coonan, Anthony Hanns for Kieran Fogarty, Liam O'Bouake for Andy Quinn
Referee: Tony Geary