THE Fr Murphy's club from London held the biggest hurling blitz in Britain earlier this month, with over 150 boys and girls in action at Greenford.
The day was a tribute to the former London chairman and secretary Tommy Harrell. He was a lifelong GAA man, but most of all a hurling man through and through.
"He would have been really proud of this day, to see players at from aged 6 to 15 in mixed development games," said former London chairman Larry O'Leary.
Granuaile travelled in force and were highly prominent throughout especially in the very young age groups.
Kilburn Gaels won the under 11 final for The Deirdre Harrell Memorial Cup after a titanic struggle with John Mitchel's who travelled from Birmingham. The result of this was in the balance right up until the final whistle.
Fr Murphy's under 14 team won through to face a Thomas McCurtain's /John Mitchel's selection, for the Sean Diviney Cup.
The combination team had some very good hurlers, but the benefits of the regular Saturday morning sessions of the Fr Murphy's youth club are really starting to bear fruit with some fine performances and an amazing advance in the skill levels even from last year.
Fr Murphy's retained the cup which was first awarded last year.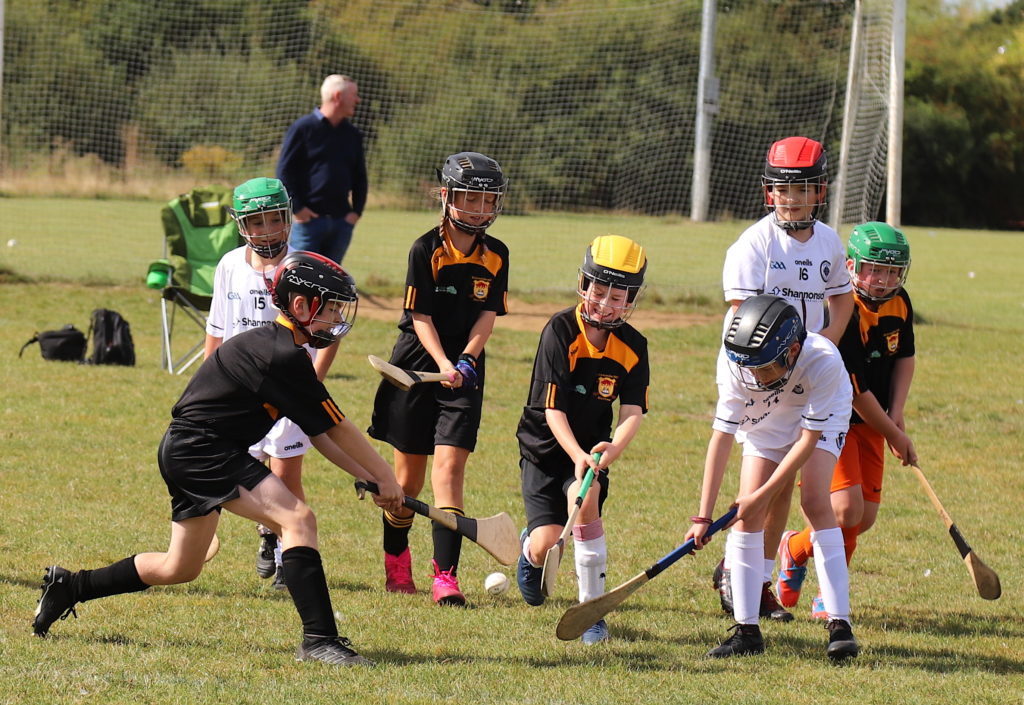 There was then a highly entertaining under 15 development game where Fr Murphy's took on the rest of Britain. The Murphy's are a very strong outfit but together with the talent on the rest of Britain team, hurling clearly has a very bright future here.
There was also a very successful Poc Fada competition for all the age groups.
Newly appointed London hurling manager Kevin McMullan spent the morning at the blitz and was amazed at some of the talented youngsters' performances.
John Diviney of sponsors Ground Construction, who is also a son of Sean Diviney and nephew of Tommy and Deirdre Harrell was on hand to present the trophies.
Legacy
Club Chairman Martin Harrell, Tommy's son was so pleased that they had honoured not only his dad's but his mum's and uncle's memory in outstanding fashion.
Tommy's memory lives on through his Son Martin and daughters Orla and Sinead, who keep the Fr Murphy's youth flag flying, while is grandson Oisin, won the Under 6 Poc Fada with a strike of 42 metres. Rest peacefully Tommy, your legacy is flourishing.