IRISH Design 2015 is now in full swing and the St Patrick's Day Festival is giving these talented designers the opportunity to show off their skills.
ID2015 is for designers from all walks of life – and it is fashion that will take centre stage at this year's festival.
Some of the top fashion designers in Ireland will be on hand to wow the British industry with their unique and creative designs with the Second Skin exhibition.
Second Skin is an exhibition that was first shown in Kilkenny late last year. It aims to explore the links between consumption and production in the fashion industry – taking the audience from the textures used to the final product.
Four of the top fashion labels in Ireland will be on hand for the exhibition; Lennon Courtney, NATALIEBCOLEMAN, Joanne Hynes and Jennifer Rothwell.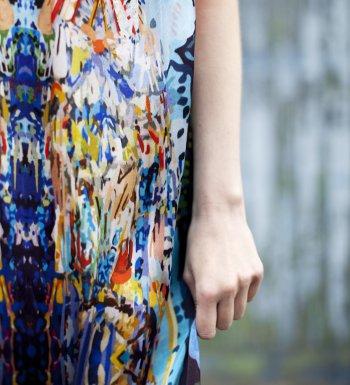 Second Skin provided the labels, and the designers, with a one-of-a-kind challenge - to design, source and produce a garment or range of clothing in Ireland and to document the opportunities and challenges in doing so.
"In the realisation of these garments, designers collaborated with and were supported by a myriad of third level institutions, organisations and producers in Dublin, Donegal, Derry, Kilkenny and Wicklow," said the exhibition's curator Louise Allen explaining the process.
The fruits of their labour have been touring, already having been shown in the National Craft Gallery ion Ireland, and now the designs will be displayed in Britain to mark St Patrick's Day.
With the global fashion industry worth a colossal 1.3trillion US dollars a year, Second Skin aims to allow Irish designers to take the industry to Ireland's shores again – as the fashion industry took a major hit during the recession.
A lack of opportunity on Irish shores for fashion graduates during the recession saw colleges churning out talented designers in their droves and them having to move to the fashion savvy London, Paris or New York.
The exhibition, however, aims to show that Ireland is a unique opportunity for cultural designs – and hopefully tap into the economic benefits that a booming fashion industry could bring.
Now, the designers are gearing up to display their work to the British public, with the inspiring surroundings of London's City Hall the backdrop for the display.
Second Skin will be open to the public, free of charge, from March 16 to 25 between the hours of 8am and 6pm excluding weekends, with an early finish of 5.30pm on Fridays.
March 16-25, City Hall, London, 8am-6pm.