PLANNING on a trip to Northern Ireland this summer? Mal Rogers offers his travel tips here  while here is our Top 10 list of must-see sights outside Belfast:
1.   Slieve Donard    
Wander along the four-mile long strand of Newcastle, Co. Down, dominated by Northern Ireland's highest peak. This is where "the Mountains of Mourne sweep down to the sea". Slieve Donard itself (all 2,700 feet of it) can be climbed from here. It's not a difficult climb - and from the top you can see half of Ireland, Britain and the Isle of Man.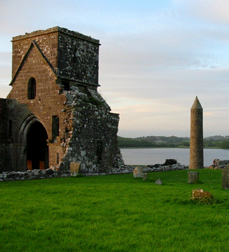 Advertisement
2.       Devenish Island
This island in Lough Erne, some 4km from Enniskillen, has the most extensive remains in Northern Ireland of early Christian settlement, complete with round tower, monastery and shrines.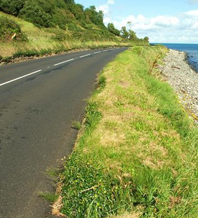 3.       The Causeway Coastal Route, AKA the Antrim Coast Road
Reckoned today to be one of the most spectacular routes in the world, it's regularly put in the same company as the San Bernardino Pass in the Alps or the Monterey-Carmel coast road.
Advertisement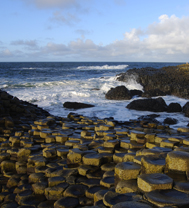 4.       The Giant's Causeway
The Causeway Coastal Road will eventually lead you to the Giant's Causeway. For centuries a geological wonder known only to kelp gatherers and shepherds, the 40,000 columns of basalt are today one of Ireland's three UNESCO World Heritage Sites.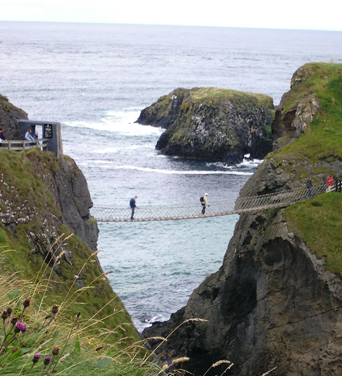 5.       Carrick Island and Carrick-a-Rede Rope Bridge, Co. Antrim
A precarious crossing to Carrick Island. Sure to set the adrenalin pumping.
Advertisement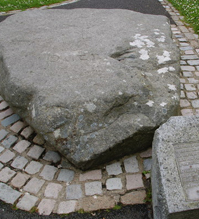 6.       St Patrick's Grave
You get three saints for the price of one at St Patrick's Grave in Downpatrick. Ireland's other two patron saints, Brigid and Colmcille, according to legend, also lie here.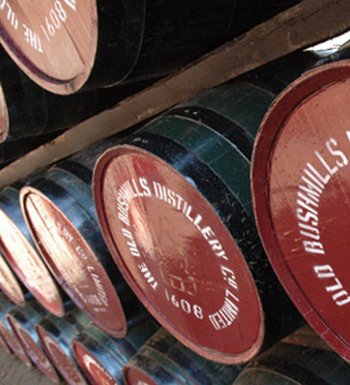 7.       Bushmills Distillery
Advertisement
Whiskey is a Gaelic word, so no surprise about its long history in Ireland. Treat yourself to a dram in the world's oldest distillery in Bushmills.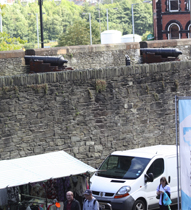 8.       The Walls of Derry
Enclosing the world's most northerly Roman Catholic city, the bloodstained history of this haunting city is etched in these old walls, amongst the most complete anywhere in Europe.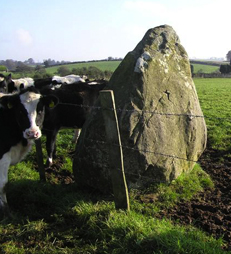 Advertisement
9.       Tyrone's standing stones
Stop off at the Creggan Visitor Centre and ask for directions to the 44 monuments "of prehistoric significance" within a five mile radius of the centre. Neolithic tombs, cairns, and standing stones.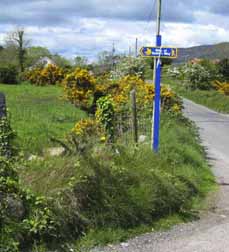 10.    The Ring of Gullion
A textbook example of an extinct volcanic ring-dyke system, the Slieve Gullion range was recently described by Laurence Llewelyn-Bowen on BBC as simply "one of the most beautiful places in the world".