IRELAND HAS lit up in celebration of our national day, and looks more like the Emerald Isle than ever before.
While parades and parties can't take place, the people of Ireland are still celebrating St Patrick's Day whatever way they can-- and buildings and monuments across the country have lit up in our national colour.
Drones lit up the sky in Dublin for a spectacular light show with symbols of Ireland's world-famous traditional music and dance culture, and offering messages of hope or Ireland during these tough times.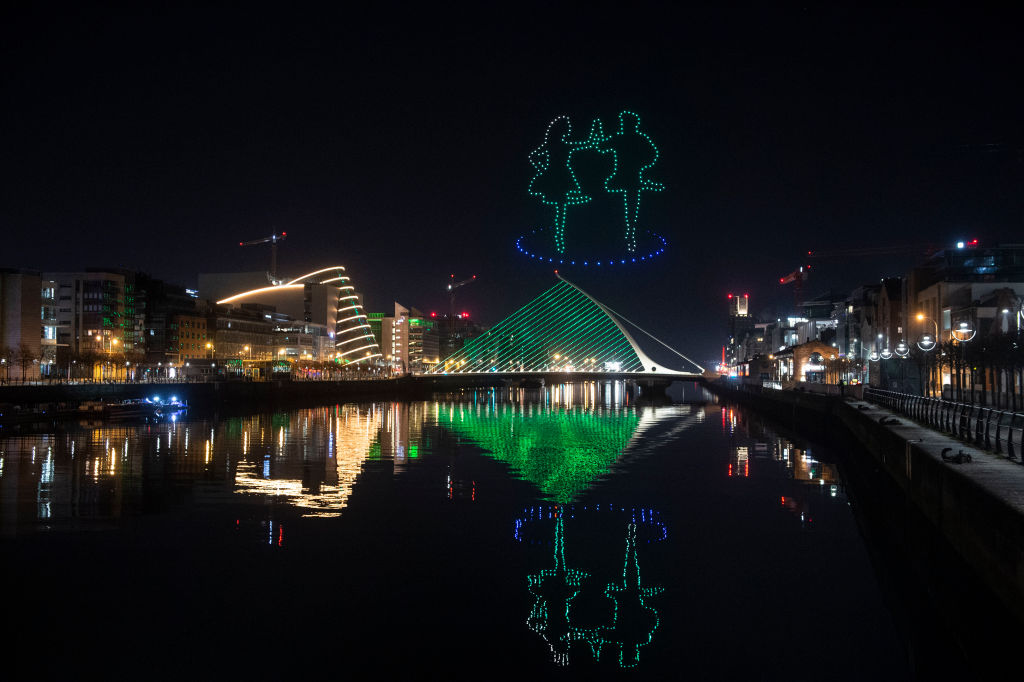 Advertisement
The Orchestra of Light Intel Drone Light Show to celebrate Saint Patrick's Day lit up over the iconic Samuel Beckett bridge and River Liffey on last night, with 500 intel drones highlighting Irelands global influence, and how a small island on the edge of Europe has spread its culture and traditions across the world.
The show was created by St Patricks Festival, Tourism Ireland and Dublin City Council to celebrate Saint Patrick's Day in lieu of the annual festival which has been cancelled due to the Covid-19 pandemic.
The famous Glasnevin cemetary, final resting place of some of Ireland's political heroes, glowed green in the darkness, with the round tower built to commemorate Daniel O'Connell lighting up for the occasion.
The lads down in Glasnevin Cemetery getting into the Paddys Day spirit. 💚☘️🇮🇪👻 pic.twitter.com/4g6gVey65w

— Ruth Medjber 📸❤️🌙 (@ruthlessimagery) March 16, 2021
Advertisement
Waterford city looked majestic as some of its famous landmarks lit up, including the Cable Stayed Bridge ...
Bishop's Palace...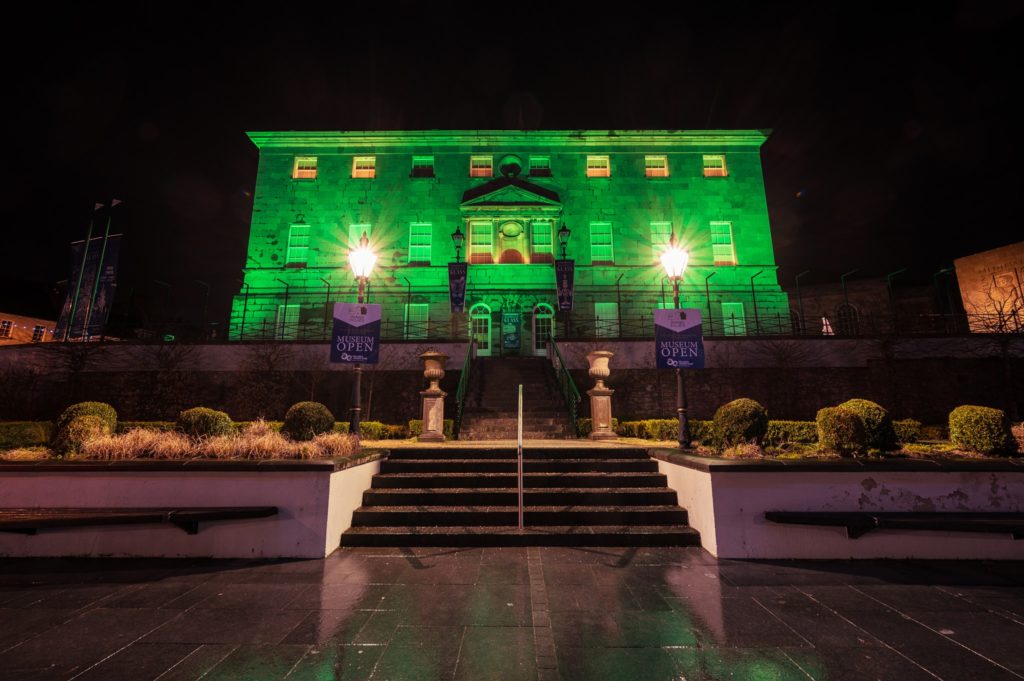 ...and Reginald's Tower.
Advertisement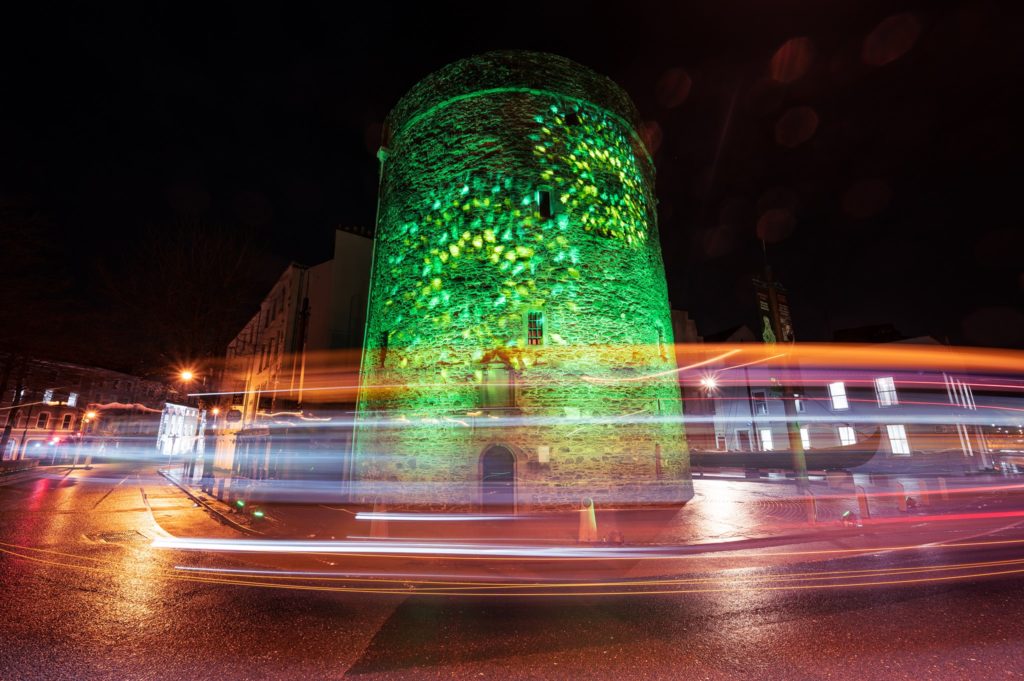 In Cork, some of the city's most famous landmarks also lit up green to mark Ireland's national day, including the Red Abbey, Shandon and the city's Berwick Fountain, with Cork St Patrick's Festival putting together a breathtaking video of the illuminated city.
Cork, you are looking great tonight! #StPatricksDay #CorkGoesGreen #CorkStPatricksFestival@Failte_Ireland @DiscoverIreland #IrelandOnParade #IrelandsAncientEast #PureCork pic.twitter.com/aoJzVEkJdc

— Cork St. Patrick's Festival (@corkpaddysfest) March 16, 2021
Limerick's famous theatre The Bell Table "glowed with green pride" before the sun rose on St Patrick's Day...
Advertisement
Killarney, County Kerry illuminated their famous red stag statues.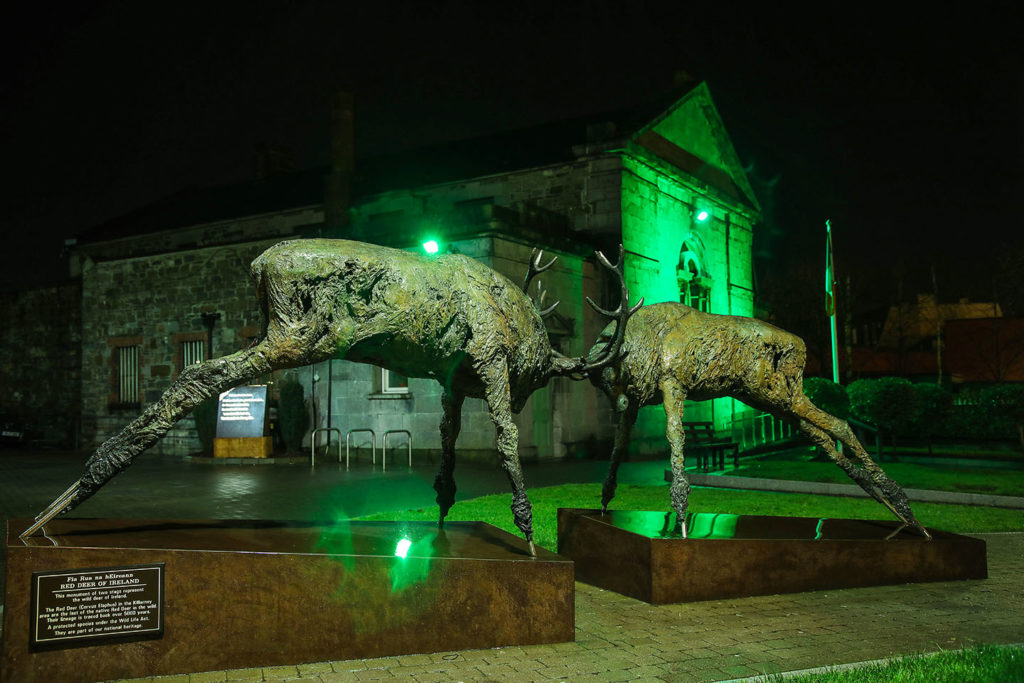 And the many famous monuments in the Limerick village of Adare also lit up, showing "our community coming together as one".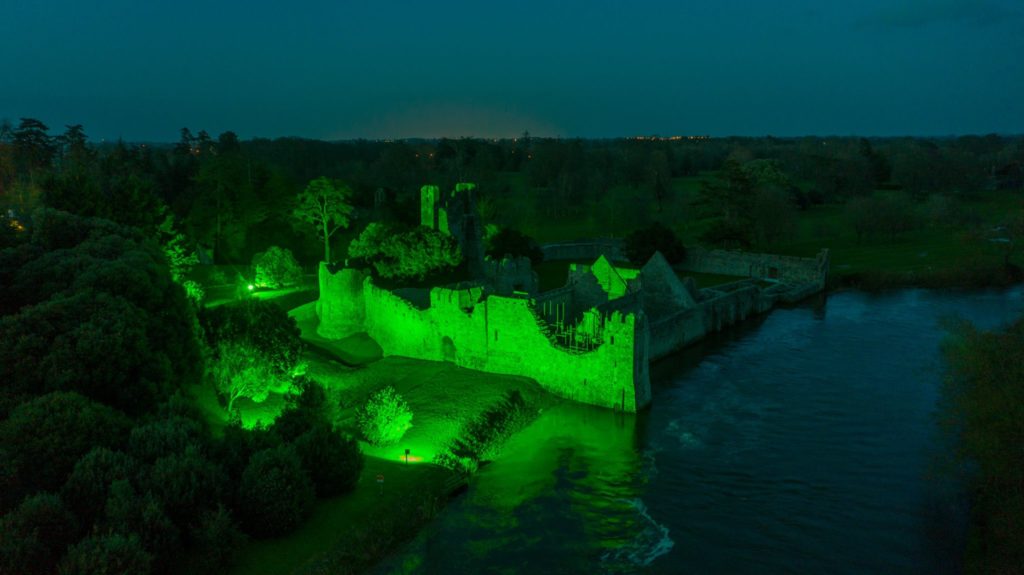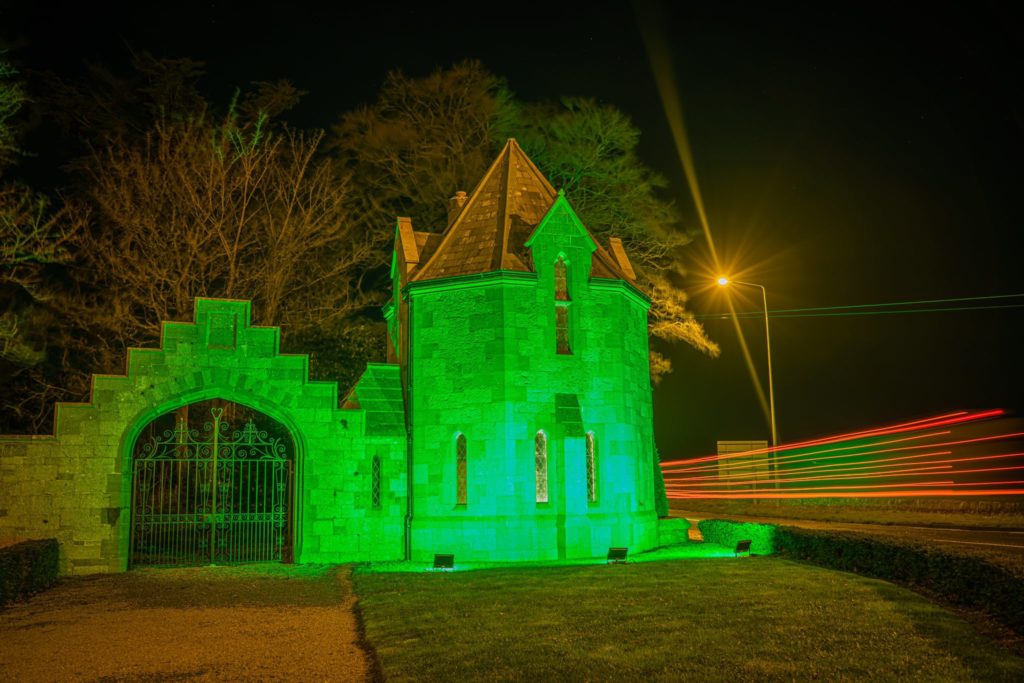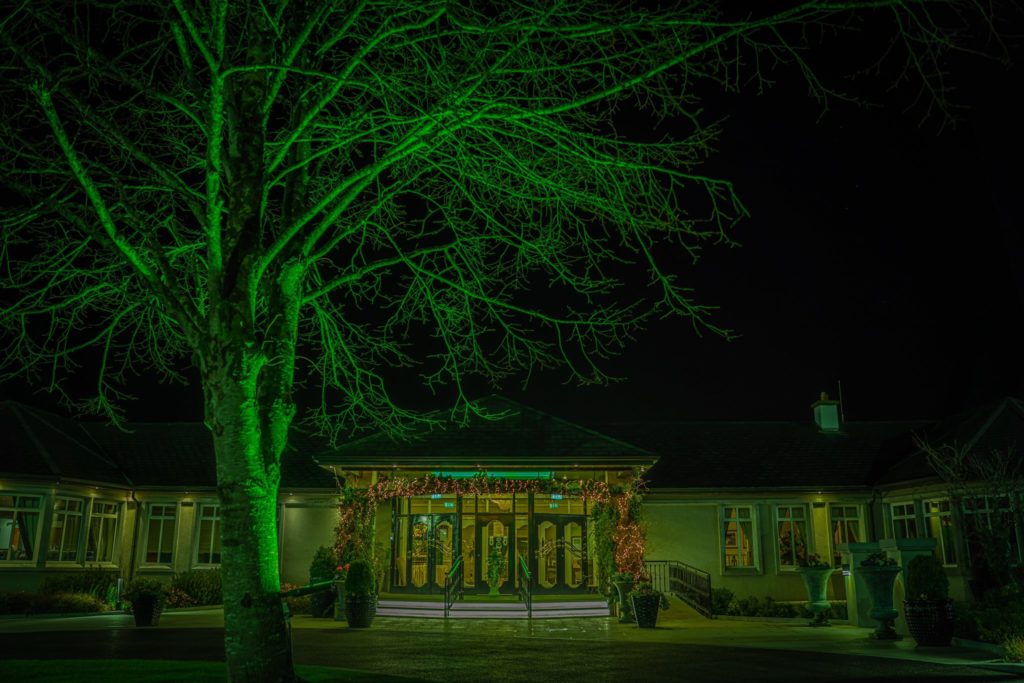 Monuments across the world have participated in the 'global greening' to mark St Patrick's Day, including in Sydney, Brazil and the United States-- you can check that out here.
Advertisement