NATIONWIDE TRAVEL has returned, and we're all busy planning our Staycations for the second year running.
The past 12 months have allowed us to appreciate the local beauty on our doorstep as we explore every nook and cranny of our own county and country, from beaches and rivers, vast lakes and forests, to cities steeped in history, art and culture.
If you're planning your Staycation for summer 2021 and are considering making a trip to Limerick city and county, here are 12 things to do to make the most out of your holiday.
Visit King John's Castle 
One of Ireland's most impressive castles, King John's Castle is over 800 years old and remains as magnificent-looking as the day it was first built. Explore Limerick's medieval history with archery classes, exhibitions and dramatic story-telling, and explore the breathtakingly beautiful castle courtyard.
Find the colourful murals which showcase Limerick's creative spirit
From The Cranberries' Dolores O'Riordan to local celebrity Dodo Reddan and her pram full of dogs, to incredible artwork depicting mental health and wellness throughout the pandemic, across Limerick city you can find some fantastic murals, each more colourful than the last.
Explore the city from the river-- night or day
The famous River Shannon flows through the city of Limerick, and what better way to explore the city than on its waters? Set off from the back of the Hunt Museum and float along the Shannon, hearing stories and historical facts about the Treaty City as you go-- there are even special night-time trips available.Check out Nevsail Watersports to enquire.
Stretch your legs in Curraghchase Forest Park 
This forest park is an absolute gem, and a favourite of the people of Limerick city and county-- and it's easy to see why, with over 300 hectare of lush green fields, tranquil woodland and an even a gorgeous botanical garden-- and there's a wildlife park with some exotic birds and animals ready to say hello.
Take in the beauty of the University of Limerick grounds
The University of Limerick college campus is absolutely breathtaking-- and that's not just our opinion. The grounds of the esteemed university has won multiple awards, being recognised for its stunning and tranquil riverside walks, sculptures and fountains, sweeping lawns and woodlands. Popular with joggers, runners, or those just looking to take a relaxing stroll.
While away the day at the famous Saturday Milk Market
You haven't truly visited Limerick city if you haven't spent hours wandering around the massive white tent that covers the Milk Market, trying out home-made cakes, cheese and bread and delectable coffee and tea, or perused the vintage and alternative clothing stalls. The day goes by in a flash, and everyone is unbelievably lovely.
Cycle the 40-kilometre Great Southern Greenway
What was once a railway track is now The Great Southern Greenway: a 40km off-road walking and cycling route connecting the west Limerick market towns of Rathkeale, Newcastle West and Abbeyfeale, and just touching the border to Kerry. Cycle alongside rivers, over bridges and through tunnels while soaking in the wonderful rural scenery without ever having to worry about meeting a car. A fantastic and healthy day out.
Take to the waters of the estuary in West Limerick
Limerick may not have a coastline or soft, sandy beaches, but it does have the Shannon Estuary, where the River Shannon flows into the Atlantic. Take a drive along Foynes, Lughill and Glin to see some gorgeous sparkling river views and Foynes Island, see County Clare across the water on a clear day, and even take a leap from Kilteery Pier if you're feeling brave enough!
Explore the picturesque village of Adare
Home to idyllic thatched cottages, fantastic pubs and restaurants, one of the most famous luxury hotels in Ireland and a five-star golf course, there's something for everyone in this quaint Limerick village.
Discover Ancient Ireland with a trip to Lough Gur
Just a few kilometres out of the city centre is Lough Gur, a lake a heritage site which holds secrets to 6,000 years of Ireland's ancient past. Explore the gorgeous lake and surroundings, including the nearby Great Grange Stone Circle, and check out the Visitors Centre to help you on a guided tour of this mysterious and beautiful place.
Delve into the story of Angela's Ashes with a trip to the People's Museum of Limerick
The People's Museum of Limerick, based in the city's Georgian Quarter, is housed in a fully restored Georgian house, and features a variety of exhibitions including a Childhood exhibition from the Museum of Childhood Ireland, as well as exhibitions on sport, animals, art and of course history.
It also houses some of the artwork and murals from the now-closed Frank McCourt Museum, author of the devastating Angela's Ashes, as well as memorabilia like McCourt's old schoolbooks, which were donated by former pupils of the school. The museum will launch the Frank McCourt exhibition later this year.
Explore the arts at the Hunt Museum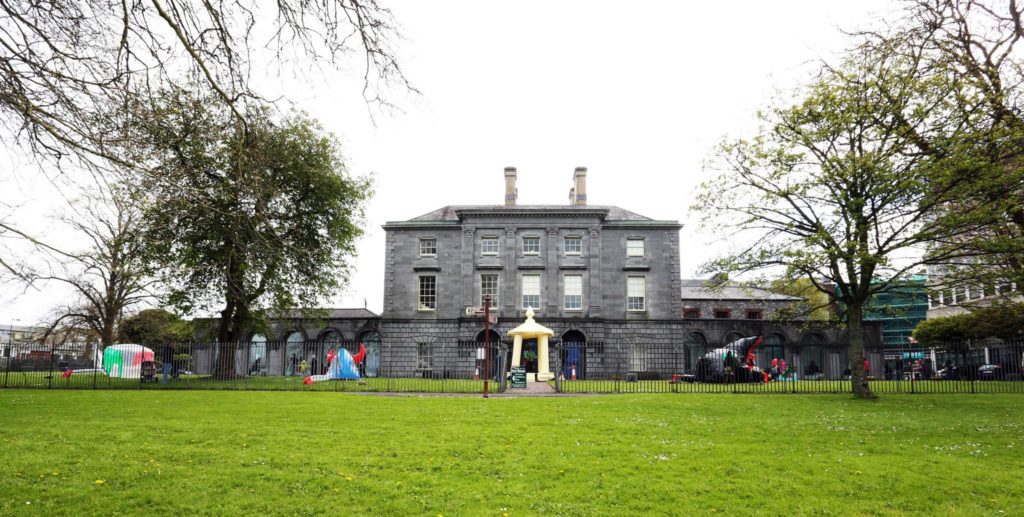 This fantastic art museum showcases some of the world's greatest artists, including the great Pablo Picasso. With over 2,000 works of art and historical artefacts-- including a coin thought to be one of the 30 pieces of silver Judas betrayed Jesus for-- this fascinating museum is not to be missed on a trip to Limerick.