IN NEWS
Doctor's Orders
As the Irish Government announces its new public service recruitment drive, figures show the number of qualified medical staff from Ireland who registered to work in Britain has more than quadrupled since the recession began.
Money Matters
Diaspora Minister Jimmy Deenihan delivers this year's Emigrant Support Grants at the Irish Embassy in London.
Advertisement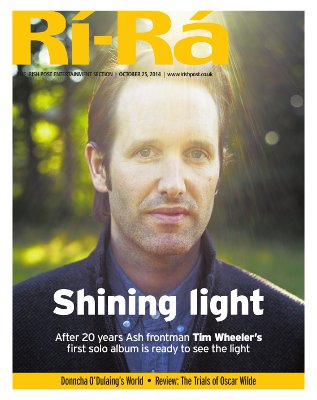 IN ENTERTAINMENT
Ashes to Ashes
Ash Frontman Tim Wheeler on why it's taken him 20 years to release a solo album.
Down and Out in Brooklyn
Steve Martin looks at Irish-American award-winning author Dennis Lehane's first film The Drop.
Advertisement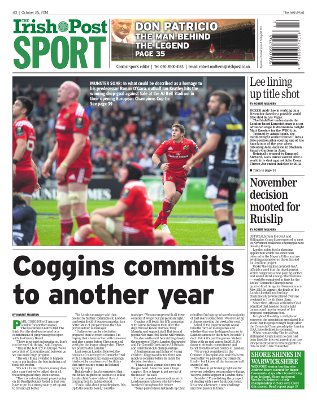 IN SPORT
Munster Soaring High
Ian Keatley kicks off Munster's European Champion Cup match in true O'Gara style with a winning drop-goal.
Coggins Commits to London
Advertisement
Paul Coggins talks to Robert Mulhern about staying on to manage London for another season.