THE excitement and thrills of a casino are simply phenomenal; with improved technology, one can enjoy the same adrenalin rush sitting in your comfort of your own home. There are now over 4000 casino games available.
We all know that gambling at a casino comes with its share of risks. The same dangers apply even to casino games that are played online. Other than that, online casino brings along with them the risks of online monetary transactions. For this, it is essential to sign up only with well-known and reliable websites that offer a secured payment platform. One must steer away from shady looking online casino sites or apps even if they seem far more lucrative or make big promises.
Here are a few tips from that come handy while playing casino games online.
Choose Your Online Casino Wisely
Choosing an online casino is like choosing ice-cream. You are kind of stuck with it until you finish up. But as mentioned above, choosing a legitimate online casino is important. These casinos are known to have fair games where everyone has an equal chance of winning. The shady sites are often manipulated and reduce the chances of a fair game. Look out for casino sites that have a good reputation, like Rizk Casino or Casumo. You can also have a look at the license of the casino and check if it has a valid government authority. The UKGC and MGA are the two most reputable licensees.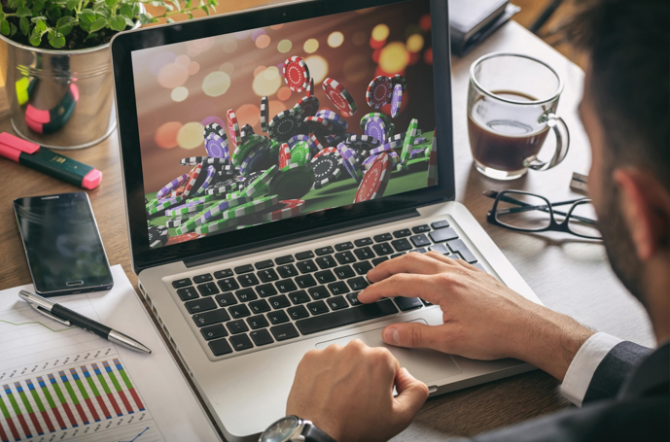 Online Casino Gifts And Bonuses
To attract gambler, many online casinos offer various freebies. These could include things like a welcome package, several bonuses, free spins, promotional offers as well as gifts; make the most of these gifts and bonuses. You need not hesitate to assume these are tricks; these very often are actually to serve their purpose. It is doing to outdo other competitors and attract more clients to their site. Take advantage of these bonuses. Pay particular attention to the casinos offering free spins no wagering requirements - they are like gold dust!
Choose The Banking Options
Online casinos require you to first create an account and then deposit real money into these accounts. This could be potentially dangerous and so before you deposit any real money it is best to check for the banking options. Some of the genuine payment options include credit card, debit card, online payments, pre-pay cards and even money transfers are valid. It's a good sign if the online casino has all the major payments options. But remember, credit card companies do not allow charge backs on gambling activity.
Choose The Online Casino Game Strategically 
Being an online forum, you cannot see the people you are dealing with. Plus, there are a huge number of games to be played. And so, it is best to go through all the options and choose a game wisely where you know your way around and the fact that your opponent is virtual does not matter.