NIALL Horan has revealed that he is single and looking for a genuine girl who is attracted to him and not with his fame.
The One Direction star was rumoured to be dating Victoria's Secret model Barbara Palvin until earlier this month, however, the romance was short-lived and the Mullingar man then became linked to Disney star Selena Gomez.
But it appears that Niall is still single and waiting to meet the right girl.
"You have to find the one who likes you for being normal, not just for being in One Direction," he said.
"I'm still waiting for her to come around. I am the same as anyone. I'm just waiting for the right person to stand in front of me."
The young Irishman admitted that he has no problem being single, and Directioners will be ecstatic to hear that he would consider dating a fan.
"Being single doesn't mean that you're weak. It means you're strong enough to wait for what you deserve,' he added.
"If she's a fan of the band then that's a bonus."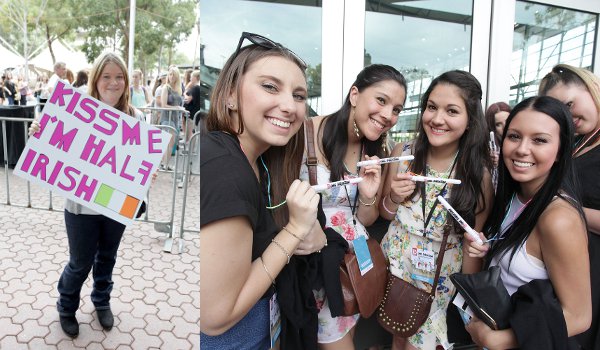 Niall was previously linked to Made in Chelsea star Louise Thompson. It was rumoured that the pair enjoyed a series of meetings at his North London home, which first began when she was dating co-star Andy Jordan.
He has also been connected to Burn singer Ellie Goulding, after they were spotted together at the V Festival last year.