THE NUNS OF POOR CLARES OF GALWAY have added their own flair to the recent snowfall.
Introducing Sister Frosty - the newest addition to the sister in Poor Clare Monastery in County Galway.
The nuns of Poor Clares clubbed together to create a snow sister of their own, with seriously impressive results.
The sisters carved an extremely lifelike snow woman who resembles the sisters...
And how gorgeous is she?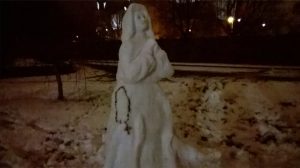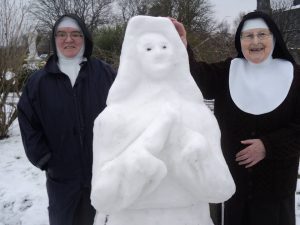 Sister Frosty even got her own pair of rosary beads - sure what more would you be wanting?