I NEVER knew how much I wanted to stay at an Airbnb on an Alpaca farm until five minutes ago, but it's now my new life goal.
People love Alpacas. We just do. We don't know what makes them infinitely better than your run-of-the-mill sheep or cows—maybe it's their weird, long neck, or the fact that they constantly look like they know something you don't-- like this guy.
You can get Alpaca-themed everything: clothing, schoolbags, suitcases that say 'Alpaca my bags', and now an Irish alpaca farm is taking advantage of the phenomenon.
The adorably-named Hushabye Farm in County Laois have opened their doors to the public by placing their on-site stone cottage on Airbnb.
The cottage is described as an 'oasis'—there is no Wi-Fi, and guests are invited to engage with the alpacas and even take them on a walk.
Can you actually cope.
To make things even better, the alpaca farm is situated in one of the most gorgeous places in the whole of Ireland: Laois's Slieve Bloom Mountains.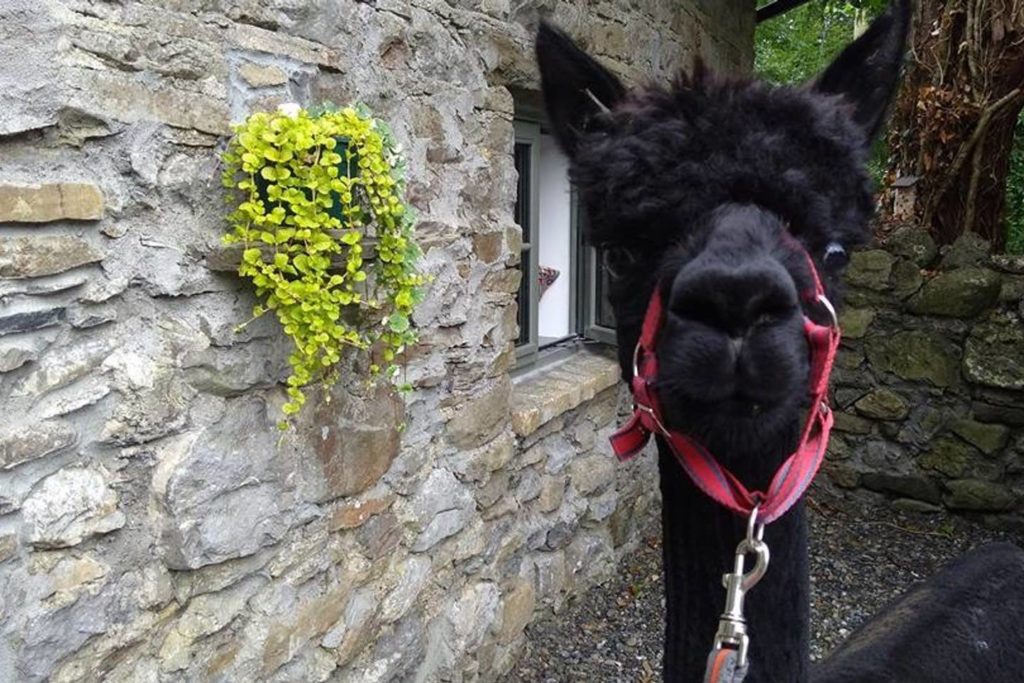 Because everyone who has admired the majesty of the Slieve Bloom mountains has thought "You know the only thing that's missing here is an alpaca that I can take for a walk".
They look like this, by the way:
If you want to live out my new life goal and spend a night in a cottage in the mountains on an alpaca farm, you can book a night on Airbnb here.
Just don't forget to close the gate behind you.