A BELFAST woman who cares for her sick mother is in shock after a random act of kindness from an unnamed London man.
Cara Duggan was searching for a Nutribullet juicer to make healthy supplements for her mother Kim, who is suffering from stage 4 oesophageal cancer.
She came across an ad for a second-hand one at a good price on Gumtree and sent the advertiser, who is based in London, a text.
Explaining her situation, she asked the seller if he would consider posting the Nutribullet to Ireland from London – but the man went one step further.
Cara shared her heart-warming story on Facebook.
Read the texts here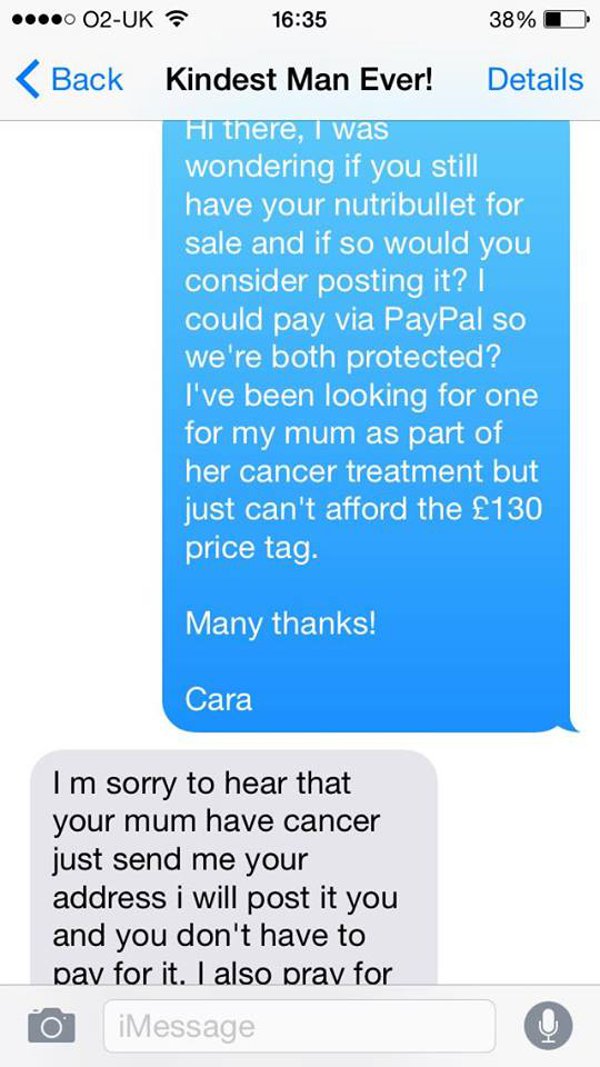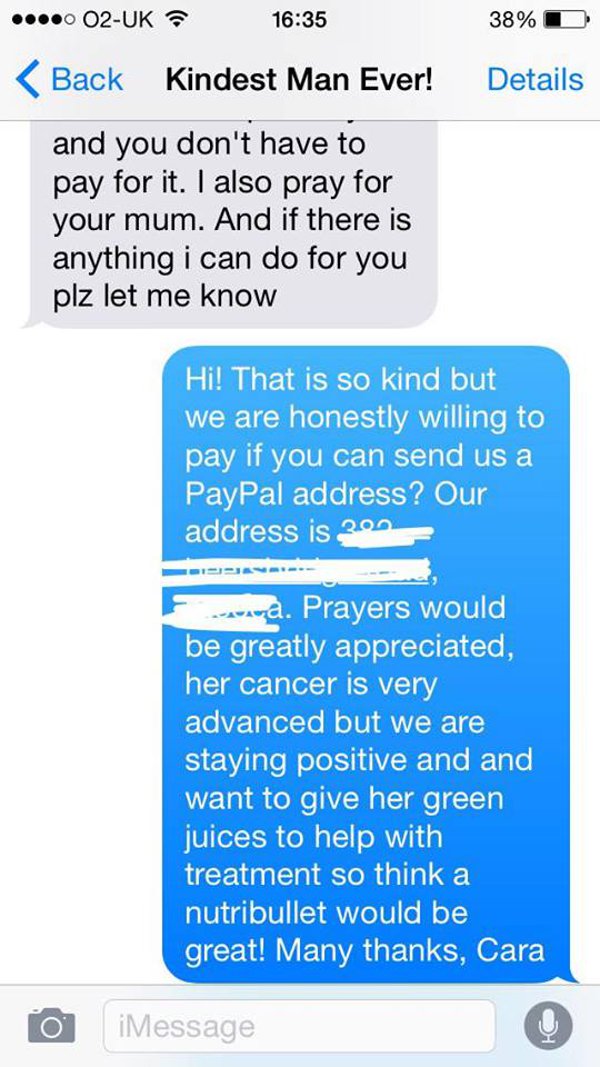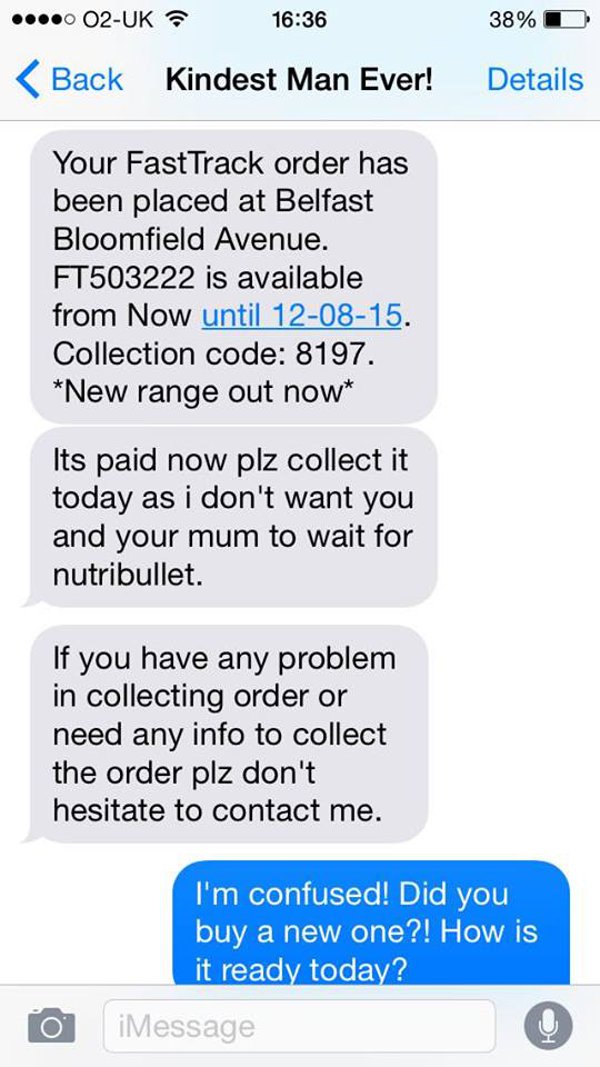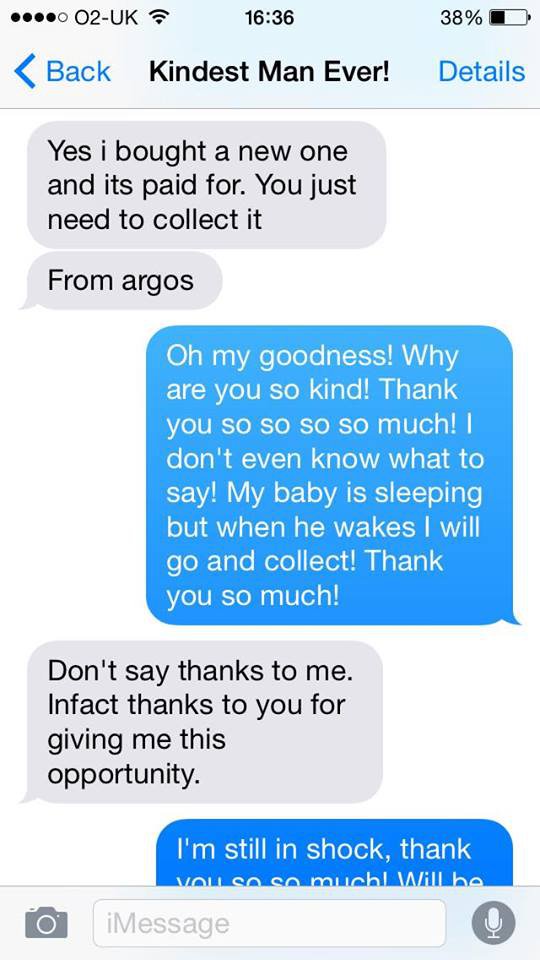 Since her Facebook post went viral, Cara has renewed her efforts to raise money for her mother's treatment.
The family has been trying a variety of different methods to manage Kim's cancer including acupuncture, removing her mercury dental fillings and reiki.
As the costs rose, the family struggled to cope - but since the texts went viral, they have surpassed their target of £5,000.
To donate, click here.