ARDAL O'HANLON has spoken of how he struggled to process the sudden death of his friend and Father Ted co-star Dermot Morgan.
Morgan, who starred as Father Ted Crilly on the classic Irish sitcom, died suddenly after suffering a heart attack in London back in 1998.
His tragic passing came just a day after filming had wrapped on the third and ultimately final series of the hit show.
O'Hanlon made his name alongside Morgan as the dim-witted Father Dougal Maguire admitted he was left "reeling" following his friend's sad death, which came just hours after they had toasted the success of Father Ted together at a wrap party.
He told RTE One's Deirdre O'Kane Talks Funny: "We had a fantastic celebration that night. We all had friends and family in and Dermot was in great form.
"I mean Dermot always had a million different plans, he always had a million different projects on the go with different people and so you know we were talking about when we would meet up next."
"So the next morning, my dad was with me and he was a medical doctor and he actually had said, 'God Dermot didn't look very well.'
"Then I got a call at 8am the next morning from Dermot's assistant John Fisher who rang me and told me the news.
"Just, your mind can't really process it.
"You are going from such a high to such a low. You can't process it. You are thinking of his family and you are reeling in shock.
"And I continued to reel in shock for a good while afterwards.
"Losing someone you were working very closely with and got on very well."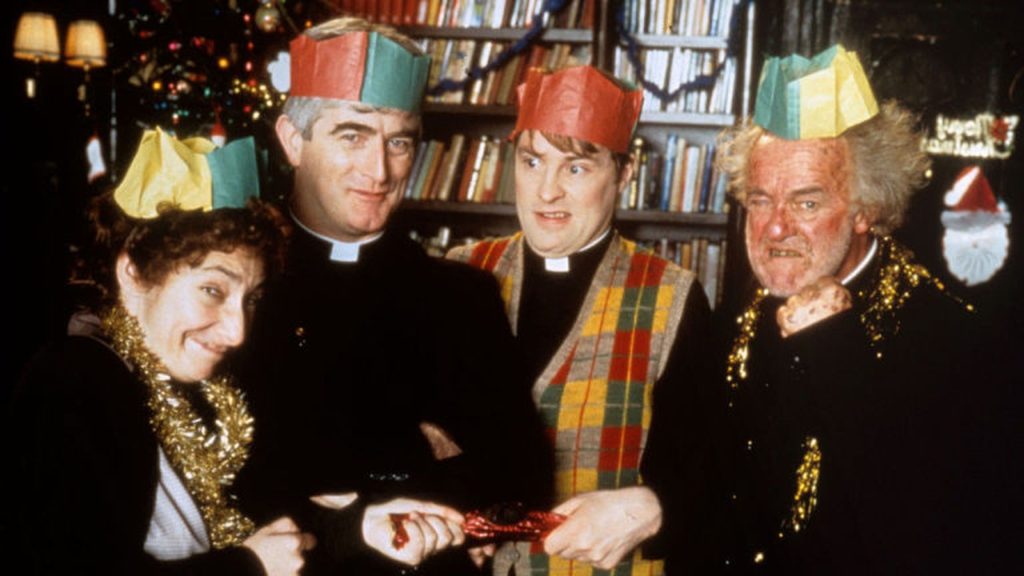 In the wake of the news, O'Hanlon opted to take some time off from work with his family.
"It put career and comedy in perspective as well," he admitted.
While Father Ted remains an enduring favourite to this day, O'Hanlan admitted he was not convinced until he watched it back with writers Arthur Mathews and Graham Linehan.
"We watched all six back to back. And I remember loving it so much that I didn't see myself in it, so I wasn't self-conscious."