DERRY GIRLS creator Lisa McGee has confirmed plans are afoot for a movie version of the hit sitcom – but fans may be waiting a while longer before Erin and the gang grace the big screen. 
Production was halted on the much-anticipated third series of the Northern Ireland-set sitcom at the onset of the pandemic with Channel 4's Director of Programmes Ian Katz indicating that it may still be some time before shooting resumes. 
The cast have nevertheless begun rehearsals over Zoom video call and are raring to go back. 
Despite the setbacks, McGee also has big plans for the critically acclaimed sitcom and confirmed to the Irish Sunday Mirror that a film version is being discussed.
On the subject of a Derry Girls movie she said: "I'm thinking about it but I have to wait until I finish series three as we had to put it back because of Covid-19. 
"After that I'd like to think about it but I haven't written a script or anything. It's very much a half idea at the minute." 
Despite the significant delay in filming, the Derry Girls creator was able to offer up a hint of what to expect from the third series of the show. 
"They're going to grow up a bit more but mainly they are still eejits who get in and out of trouble constantly," McGee revealed.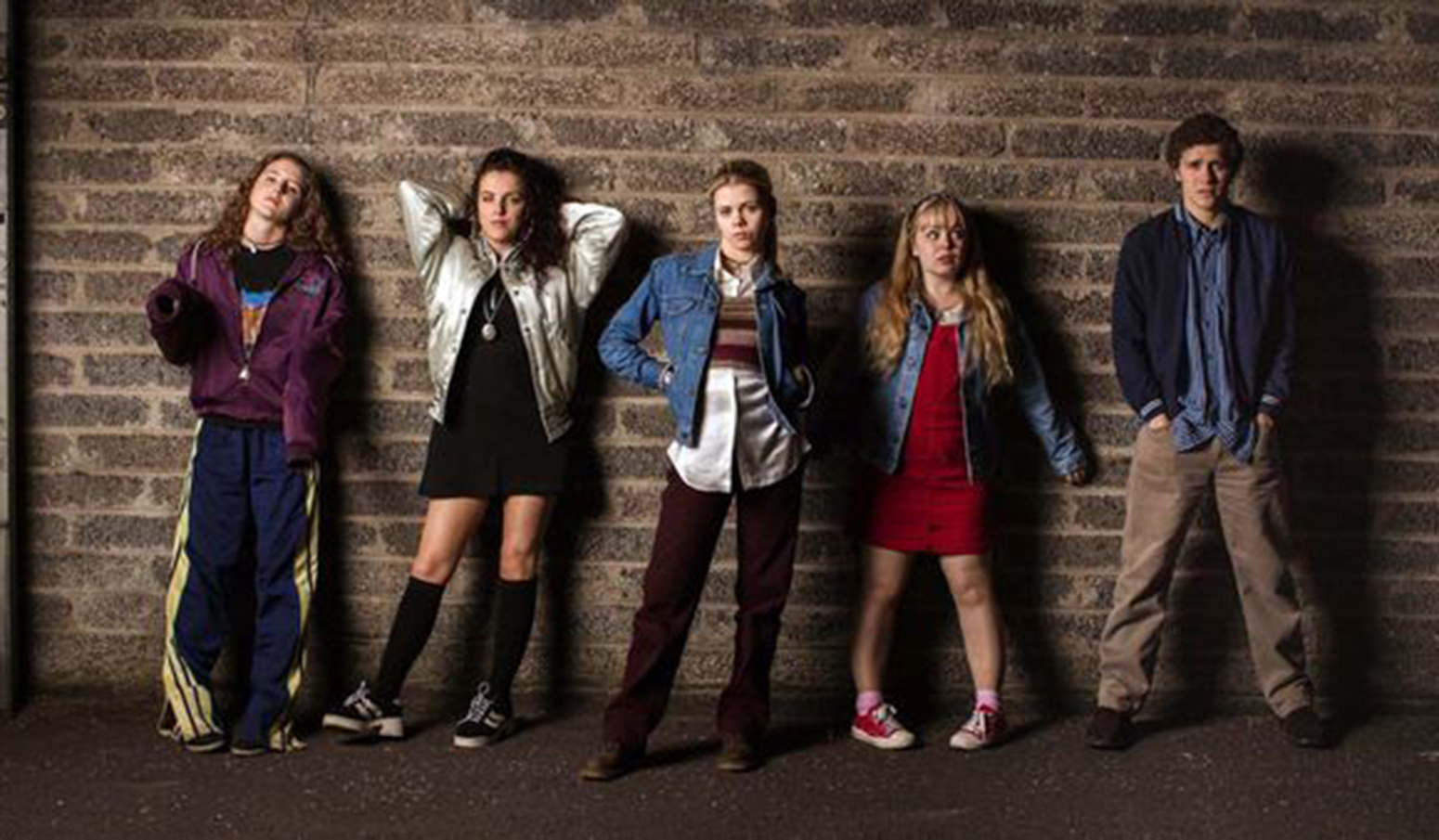 She also hinted that Normal People heartthrob Paul Mescal could yet land a role in the series. 
Mescal recent starred in The Deceived, a dark psychological drama co-written by McGee alongside her husband Tobias Beer. 
"I would love that [to have Mescal appear in Derry Girls]. If he wants to, he can. Maybe if we do the movie, he could play a heartthrob." 
While Mescal's involvement is far from confirmed, McGee did hint that several well-known Irish actors and comedians will be appearing in the show in the not-too-distant future. 
"I'm not allowed to say but I never write a part for a star," she told the Irish Sunday Mirror. 
"I write the part and then think who could that be. If I did it the other way around it wouldn't feel right. 
"We are hoping to get some really interesting actors in these roles that might be surprising and funny. A lot of Irish actors who you wouldn't expect to be in Derry Girls." 
Previous notable guest stars have included Father Ted star Ardal O'Hanlon.