CATCH YOURSELF on!
The nation's new favourite comedy has caused a stir in Ireland, the likes of which hasn't been seen since the iconic Father Ted.
Now O'Neill's sportswear has jumped on the Derry Girls bandwagon with the design and release of a range of jerseys featuring Clare, Orla, Erin, James, and the fantastic Sister Michael.
There are five jerseys to choose from, and the only downside is having choose between them—but we're partial to the yellow-and-green jersey featuring Sister Michael rolling her eyes with the quote "Sweet Suffering Jehovah."
O'Neills introduces their new range with a very Derry-Girls-esque quote:
"Proudly display your love of the show and your individual style with these one-of-a-kind jerseys suitable for everyone, because as Michelle taught us, being a Derry Girl is a state of mind!"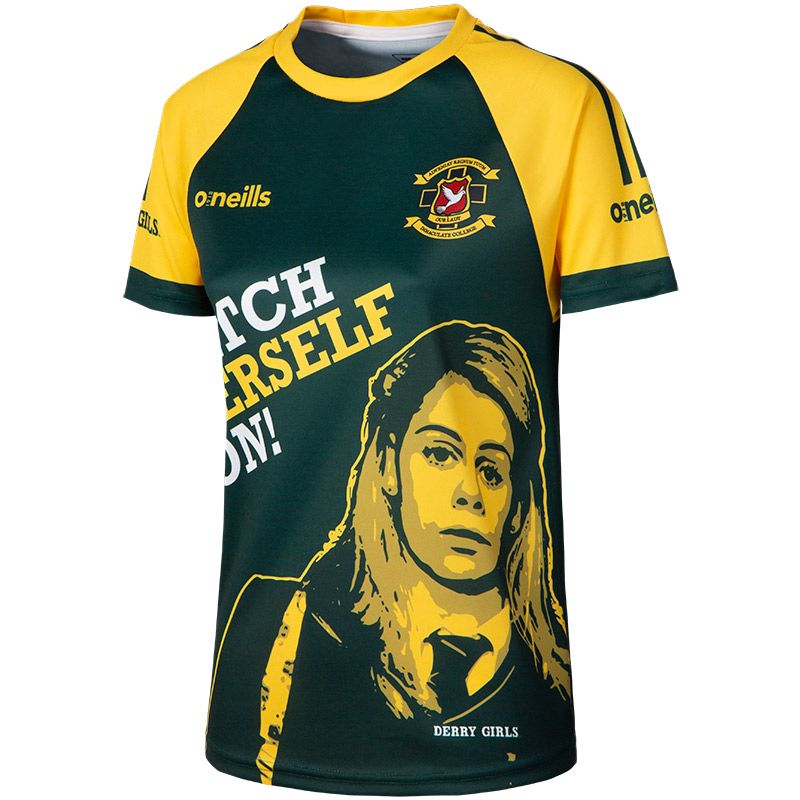 "Catch yerself on and get yours now!"
The jerseys are already a hit, with fans taking to Twitter to celebrate the launch of the new range.
There are #DerryGirls GAA jerseys. Someone please stop me from buying the Sr. Michael one! https://t.co/op3oAE0T15

— ❄️ Snowy (she/her) ❄️ (@elainesnowden) August 18, 2019
here the derry girls jerseys are unreal

— richélla (@reeshla) August 16, 2019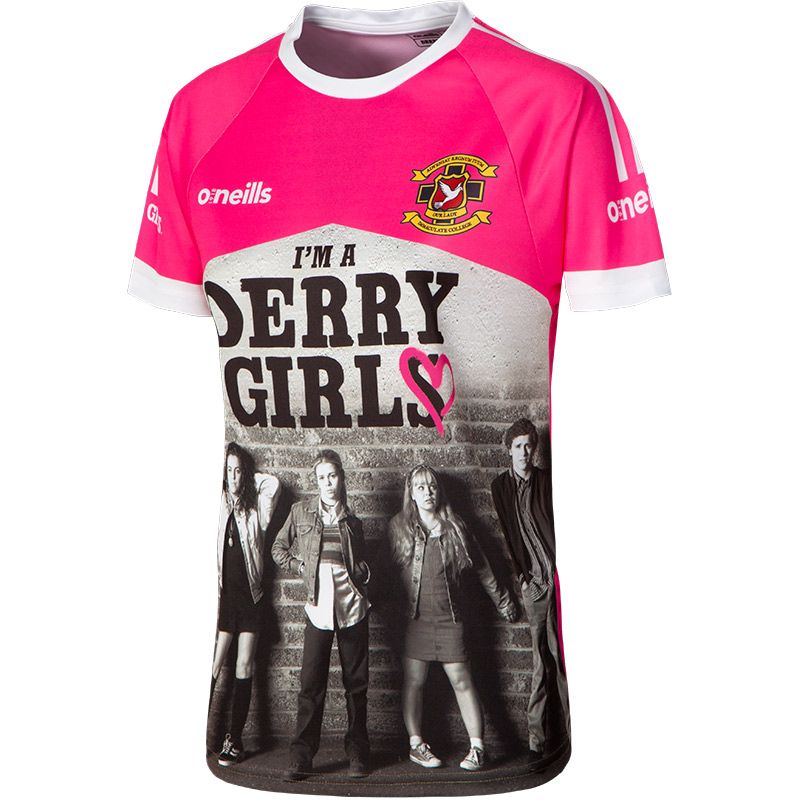 We're just waiting for the jerseys to turn into full-blown hurling and camogie teams—maybe next year's All Ireland final will be between the "Catch yerself on's" and the "Sweet suffering Jehovah's"!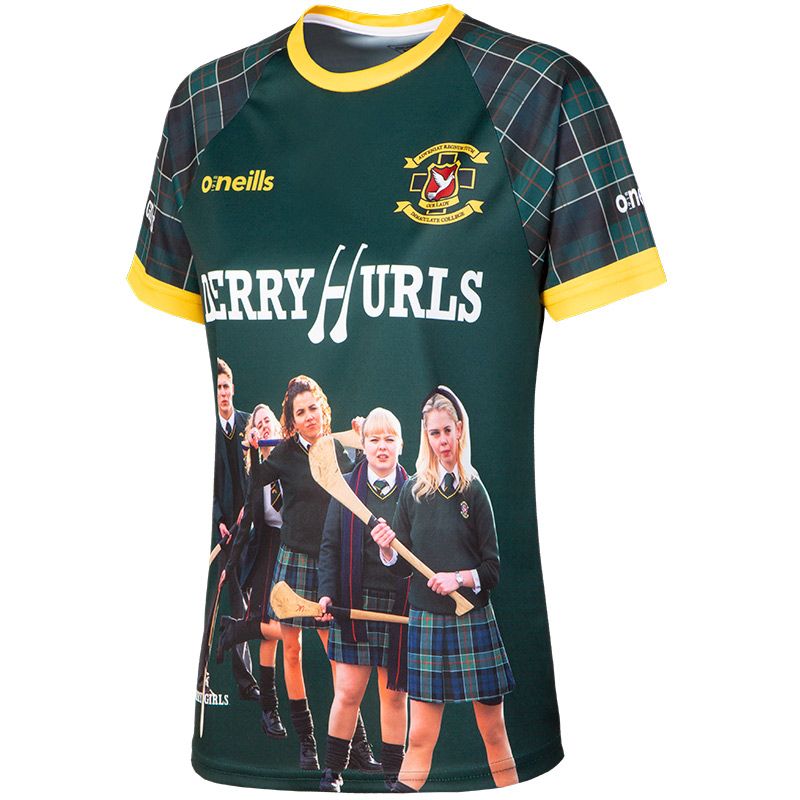 You can buy your very own Derry Girl's jersey here—and if you haven't seen the show yet, wise up and catch yourself on. Sweet suffering Jehovah.