CHRISTMAS MAY look a little different this year but Ireland is still drawing admiration from afar with Dublin named in a new list of '25 Best Christmas Destinations in the World'. 
The countdown, which has been compiled by global travel site Big 7 Travel, is based on a survey of the site's 1.5million social audience, as well as data from Pinterest. 
Destinations were also ranked on their 'Christmas spirit' such as historical factors, Christmas markets, decorations and other offerings. 
Dublin fared well on the list, coming just inside the top 15 at a credible 13th place and drawing a pretty glowing review in the process. 
Big 7 Travel wrote: 
"What better way to get in the Christmas spirit than with a few pints of Guinness and black pudding. If you're all about the Christmas food and drink, Dublin is the place to be. In the heart of the Emerald Isle, you'll find more cosy bars than you can manage all decked out in holiday flair.  
"That's not all though; the other holiday offerings include the decorated shops along Grafton street perfect for winter strolls, theatre performances and classic Christmas carolling."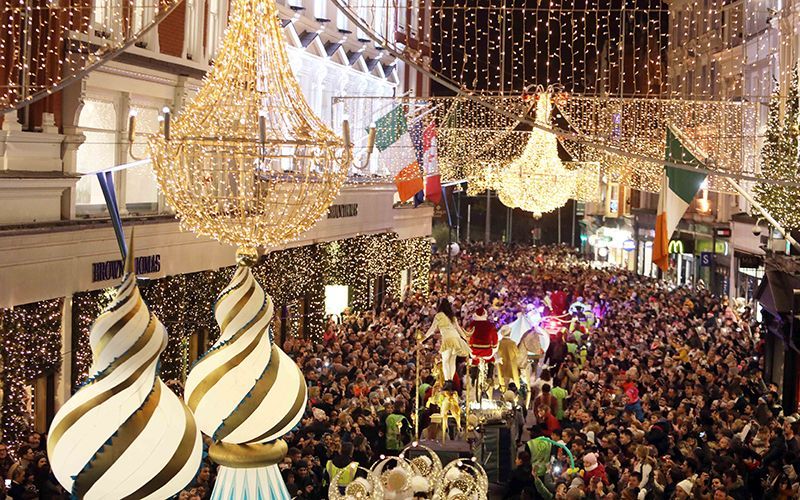 The celebrations in the Irish capital may be a little subdued this year on account of the ongoing coronavirus pandemic but with vaccines on their way and treatments being developed at a steady pace, the good times are sure to come back to Ireland. 
And you can bet that while Christmas 2020 might be a quiet one, the Irish are going to be celebrating December 25 with a bang next year. 
Roll on 2021 and the good times ahead!