A BELFAST shop selling a range of controversial items to coincide with the centenary of the Easter Rising is drawing in tourists with its latest accessory.
The Fenians café and gift shop located on the Falls Road, is offering customers the chance to buy Union Jack-inspired toilet rolls at £2 each in store.
The shop also boasts a range of 1916 themed T-shirts, books, flags and key rings, but the toilet tissue is currently its best-selling item.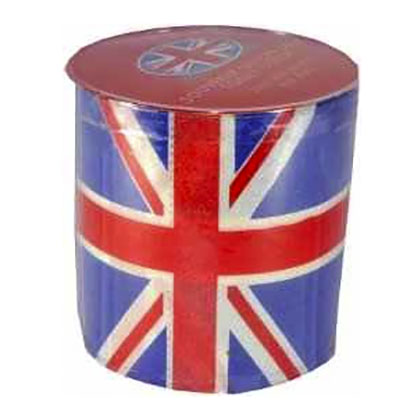 "The Union Jack toilet paper is a novelty item, it's drawing in the tourists," the shop's manager told The Irish Post. "It's our biggest seller, the local bars buy it to have for their customers on the weekends.
"It's just a bit of comedy. The shop is packed with tourists coming in trying to find souvenirs."
Fenians opened its doors in July 2015, and welcomes an average of 30 people a day to its store, with a few hundred customers visiting on busy weekends.
The shop's manager adds that the café is also sells 'Fenian Fries'.
But before entering the shop, customers will have first seen the shop sign outside, which has the letters IRA in the centre.
"We're located in an area with a low footfall of passers-by, so we needed something to attract people to the shop," he said. "The letters IRA stand for Irish and Republican Accessories. It's a fun play on words to draw people in.
"The most controversial thing we have at the store is an IRA flag outside. We actually have similar ones for sale, which will probably be high in demand close to Easter."