ALMOST 35 MILLION people in America claim to be descended from the Ireland, with their ancestors having fled the poverty and violence that prevailed for years or simply hitting overseas for a new life.
With such a massive portion of citizens in the US with Irish descent-- seven times more than the population of Ireland itself-- it's no wonder that Irish traditions such as Halloween and St. Patrick's day are so popular across the pond.
Now the workforce behind Irish bar Dead Rabbit-- twice awarded with the title of Best Bar In The World-- are bringing a taste of Ireland to the States.
Bar owners and world-class whiskey experts Sean Muldoon and Jack McGarry are bringing America's first ever Irish Whiskey festival to Battery Place in New York City, where they promise an experience with over 25 different Irish Whiskeys, traditional Irish grub (and of course American specialties) and live entertainment.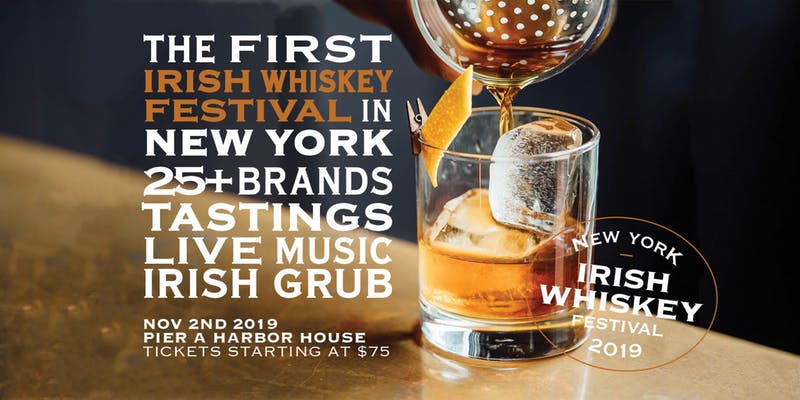 The New York Irish Whiskey Festival will take place next month on Saturday November 2nd, and customers have the choice between an afternoon or evening slot-- so if you're not one for drinking hard liquor while the sun is still up the second slot might suit you better.
Tickets start from $75, with the option of purchasing special VIP entry which will allow you to enjoy three specialty cocktails in the Dead Rabbit Pop Up bar as well as a platter of Oysters from the Pier A Oyster House.
Of course, in Ireland the drinking age is 18, but while this festival might make you feel like you're at home in the Emerald Isle the festival does have to abide by US laws-- so you have to be aged 21 or over to attend.
So if you were born in 1998 or before, you can grab your tickets here.
Sláinte!