GIN LOVERS will be getting in the festive spirit this Christmas thanks to a new advent calendar packed to the brim with bottles of their favourite spirit.
December is always the booziest month of the year thanks to the glut of parties and family get-togethers scheduled around the busy holiday season.
And discount store chain B&M the brains before this new advent calendar creation, which offers up a different miniature bottle of gin for each of the 12 days of Christmas.
Although, technically speaking, advent calendars tend to work differently.
Most advent calendars begin on December 1st, going up to the big day on December 25th.
While 25 miniature bottles of gin might seem a bit excessive, counting down the 12 days of Christmas isn't quite right either.
Traditionally speaking, the 12 days of Christmas actually run from December 25th through to January 5th. That means anyone buying the gin advent calendar should really be waiting until Christmas Day to get cracking on them.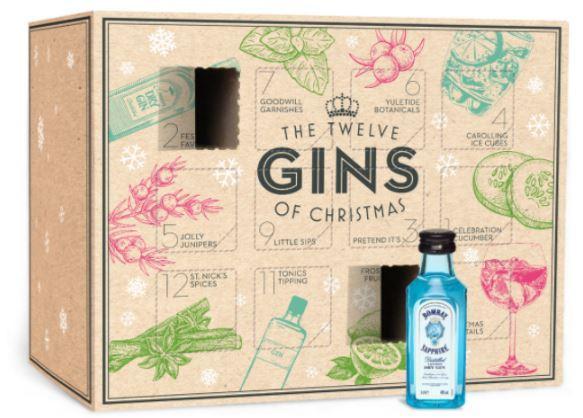 But Christmas is a very personal thing, full of unique family traditions.
So if you really want to make the most of this gin advent calendar and celebrate over the course of the days running up to Christmas day itself, then you need to open this bad boy on December 14th.
Retailing at £29.99, that works out at around £2.50 a bottle, which is good value when you consider how much a gin and tonic goes for in the pub these days.
So, deck the halls with tonic water and get ready for a very merry Christmas.