IRISH PET owners are increasingly turning to memorial tattoos as a way of paying tribute to their recently deceased animal companions.
That's according to Glen Patten, the owner of PawPrints Crematorium in Trim, County Meath, who claims to have witnessed an increase in the number of commemorative inkings.
Patten explains that many visitors see it was a way of keeping their old pets close.
Speaking to the Meath Chronicle, Patten revealed how, since starting his pet cremation business seven years ago, he's seen a noticeable change in the way pet owners remember their lost furry friends.
While most customers are presented with the remains of their beloved pet in a small, coffin-like box, some of the requests made in recent times have proven a little more…creative.
"People often ask me to say a prayer for their pet or for a lock of hair to keep," he said.
"In recent times, I've been asked by dozens of owners for some of the ashes to use in what they call memorial tattoos.
"I didn't know you could do this so I looked it up and yes, it can be easily done."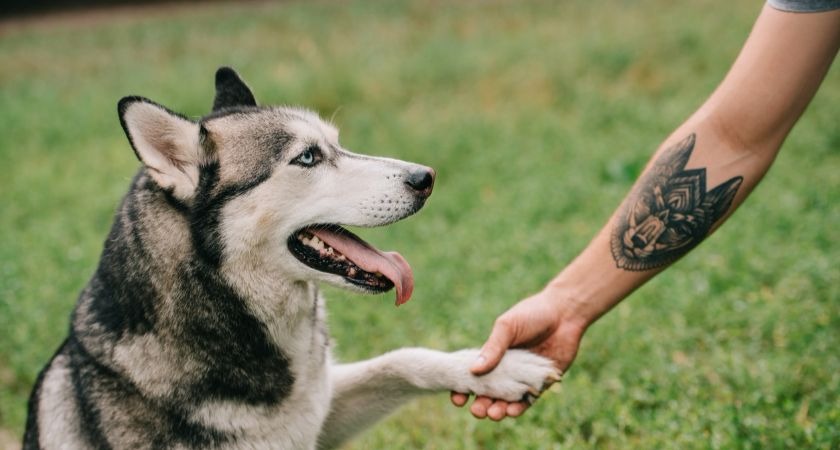 According to Patten, the process sees a small amount of the pet's ashes mixed in with some tattoo ink.
This creates a unique ash-infused ink solution which is then injected into the skin, as is the norm when it comes to tattoos.
Pet memorial tattoos are already commonplace in the US but represent a relatively new craze for animal lovers in Ireland.
There's no indication that these tattoos end up as images of the animals themselves but it wouldn't be a huge surprise.
You can check out the full interview with Glen Patten in the Meath Chronicle here.