GUINNESS HAS given its backing to Notre Dame University's Fighting Irish football team, despite the recent controversy surrounding their name and mascot. 
The iconic Irish stout company has just been named the official beer of Notre Dame Athletics' fans and alumni base, signing a seven-year deal with the university ahead of the 2020 college football season.  
Under the agreement, limited edition Notre Dame 8-packs of Guinness Draught will be made available later this year, as part of ringing endorsement of the team's brand and distinctive Irish American identity. 
"This is a dream come true, even as we go through these challenging times," Guinness brand director Nikhil Shah said in a statement.  
"It's not often that you come across a group that so closely aligns with your purpose, but that's exactly what we've found in the fans and alumni of Notre Dame." 
The announcement comes just a few weeks after Notre Dame faced calls to change their football team's nickname of "The Fighting Irish" and its leprechaun logo amid criticism that they were encouraging negative Irish stereotypes. 
The calls came after Washington's NFL franchise announced it was scrapping its Redskins nickname due to the negative racial connotations associated with the moniker. 
Notre Dame University, however, rebuffed any suggestion of their Fighting Irish nickname having negative connotations towards Catholics and immigrants. 
The University pointed to the team's Irish roots and linked to the Irish-American community in a lengthy statement that appeared to put the issue to bed. 
That certainly now appears to be the case, with Guinness's ringing endorsement likely to silence any criticism of the Fighting Irish brand and Leprechaun logo. 
As Shah continued: "The network of Fighting Irish supporters extends well beyond South Bend – from New York to Chicago to Baltimore to Dublin and around the world – and this year and beyond, it's going to be a privilege to experience their passion for the university and to build new traditions together. Cheers to this partnership nearly 200 years in the making."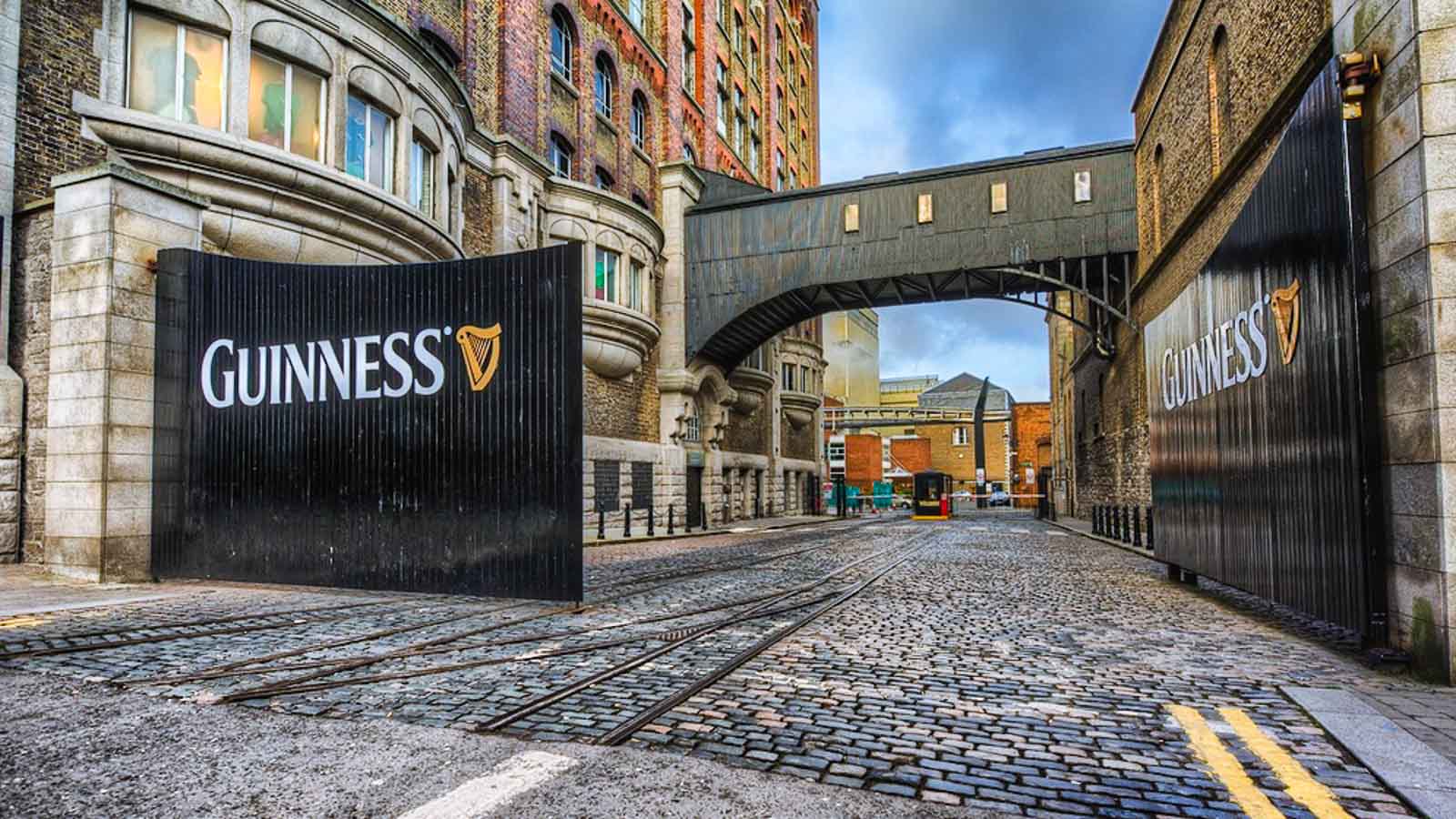 To cap things off, Notre Dame legend and Pro Football Hall of Famer Joe Montana has been recruited as the marketing face of the brand for the team and the partnership, cementing it in the process. 
"As a former player and an alum, Notre Dame has always had a special place in my heart, and on a trip with my family to Ireland, I fell in love with Guinness. A perfect pint is lighter and more delicious than I ever imagined," Montana said in a release.  
"I also love that Guinness and Notre Dame have shared values – a respect for tradition, but also a relentless desire to win and a commitment to building an even better future." 
Now we'll drink to that.