A DUBLIN family has been reunited with their beloved pet thanks to the heroic actions of the fire service.
The Dublin Fire Brigade took to Twitter to share the young family's story as part of a campaign reminding people to regularly test their smoke alarms.
As part of that reminder, firefighters told of an incident in Dublin city on Monday night where a young family, which includes a small child, were woken to find that their home was on fire.
Last night firefighters from Tara St and Dolphins Barn fire stations were called to a domestic fire on South Summer Street. Crews in breathing apparatus extinguished the fire and took "Roo" the dog to safety.

It's #TestItTuesday, smoke alarms give you time to escape, test yours pic.twitter.com/KkKnH2eBiu

— Dublin Fire Brigade (@DubFireBrigade) September 15, 2020
Following all the correct procedures, the family were thankfully able to escape from their burning home, and immediately contacted the emergency services.
Firefighters from the Tara Street and Dolphins Barn stations rushed to the scene on Summer Street, where the frightened family told them that their dog, Roo, was still trapped inside.
As members of the fire service extinguished the fire, others entered using breathing apparatus for safety and scoured the house until they found the shaken pup.
Little Roo was taken outside to safety and reunited with his delighted family, with a member of the Dublin Fire Brigade capturing the happy moment.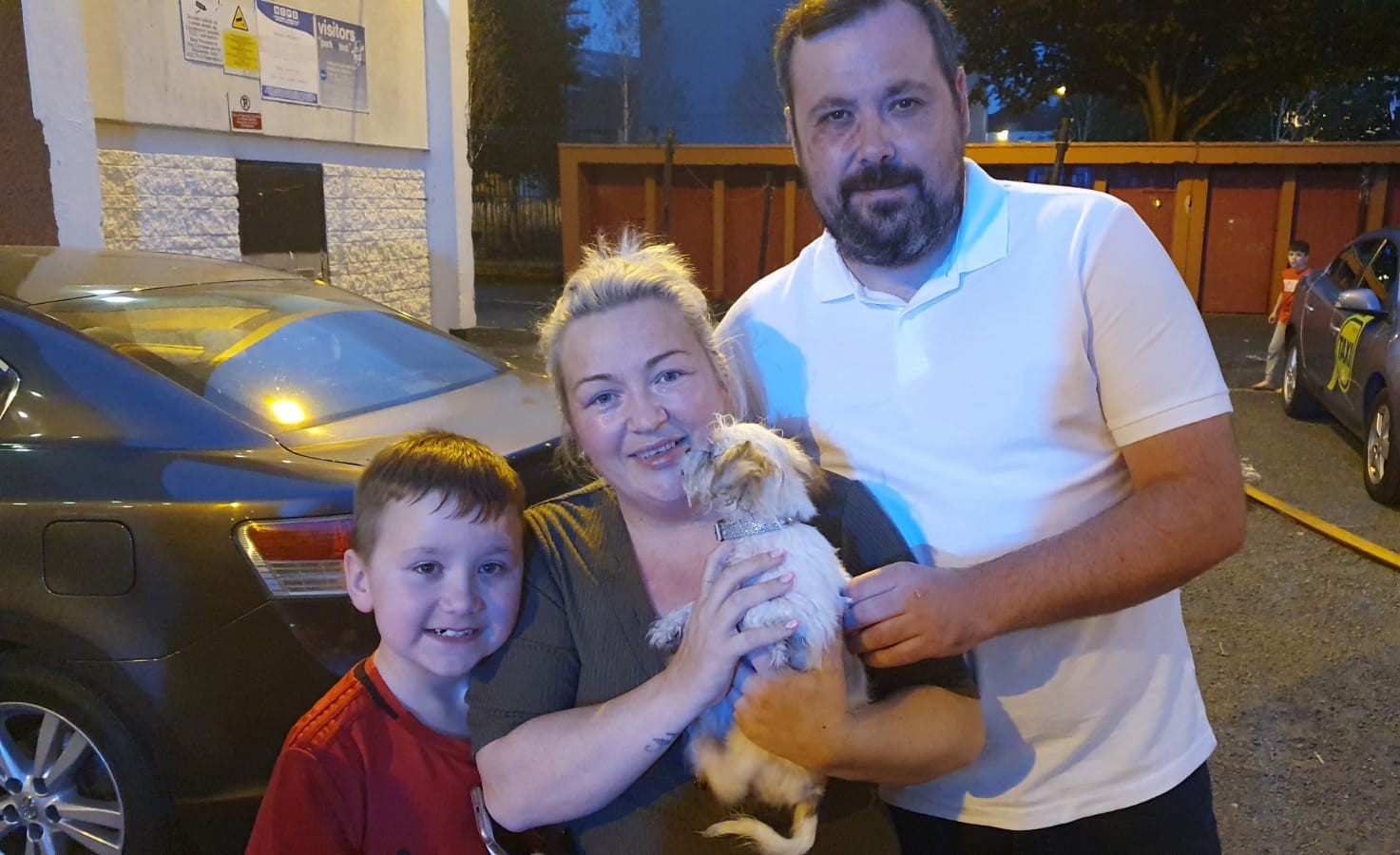 Well done to all the heroes involved in this pup's rescue, and remember-- test your smoke alarm!