AN IMAGE of a five-year-old Irish boy eating dinner off a sheet of cardboard went viral earlier this week sparking fury around the country.
The photo highlighted Ireland's continuing issue of homelessness.
Housing Minister Eoghan Murphy has had shoulder much of the blame with many criticising his inability to solve the problem.
Speaking to the Irish Mirror, Fianna Fail's Darragh O'Brien insisted that Murphy was drowning in his "failed housing plan".
"I'm not just speaking as a housing spokesperson but as a dad as well," he said.
"It would break your heart seeing something like that.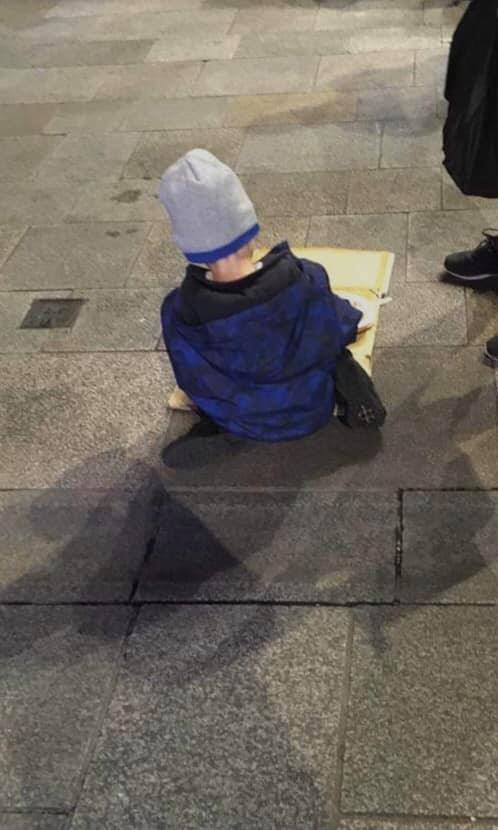 "It's shameful this is where we are at and the reality for over 4,000 kids in this country in emergency accommodation.
"It's more like what you would have seen in Strumpet City going back to the early 20th century during the lock-out and slums in Dublin.
"This is Dublin, what is supposed to be a wealthy, modern European city and we have a kid eating his dinner off a sheet of cardboard in the street.
"Is that normal for him that this is something he has to do because he's hungry?"
The picture of "Sam" eating carbonara off cardboard was posted on Facebook by a charity called The Homeless Street Cafe early on Tuesday night.
O'Brien went on to claim that Murphy was unable to relate to "normal" people and says that his persistence to talk about numbers and figures without any actual action is just him repeating "the same old crap."
"He's not even treading water, he's drowning," added O'Brien.
"[Fine Gael] are not keeping up with demands. He has failed as a minister and his housing plan has failed. We're going to have an election pretty soon one way or the other and people will have their say.
"I genuinely think the people have made up their mind on Eoghan Murphy and [health minister] Simon Harris. They don't believe them."