Today in Dublin, Focus Ireland are hoping that with the help of at least 3,000 Irish people they can break a Guinness World Record and raise money for the homeless. 
Until 5.45pm a giant mural will be erected outside the piazza in front of Bank of Ireland on College Green where passersby are invited to leave a handprint and show their support for the homeless.
If they succeed in collecting over 3000 handprints, it will mean a guaranteed €6000 (€2 per handprint) in donations to Focus Ireland and a new Guinness World Record for the number of handprints on a mural.
Queues of people are already lining up to take part in Dublin City centre, where an adjudicator from Guinness World Records UK is present.
According to the most recent figures published in December by the Department of Environment, the number of people who are 'officially' homeless in Ireland went above 5,000 for the first time in October, and one third of the people who are now homeless is child.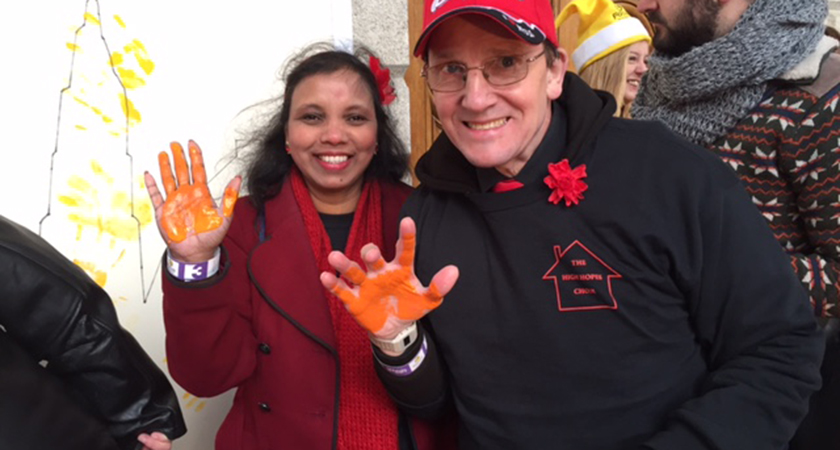 I've added my hand to @TV3Ireland @FocusIreland world record attempt. Come to BOI college green and do the same #H4H pic.twitter.com/aQrYweI1PV

— Clyde Carroll (@clydecarroll) December 21, 2015
Get down to College Green today and help @FocusIreland @TV3Ireland break a @GWR with #H4H #Hands4homelessness pic.twitter.com/LoIs3Czkv0

— Ciamhie Mc Digital (@CiamhieMc) December 21, 2015