A NORTHERN IRISHMAN dying of cancer has organised and participated in his own living wake.
Terry Murphy of Co. Armagh was sadly diagnosed with terminal cancer, but instead of treating the awful news with dejection and sadness, he's had the brilliant idea of turning it into a celebration, of sorts.
He decided to organise and throw a wake in his honour, so that he could say goodbye properly to the people and the community he loved so dearly.
"It's a celebration of life, not death," he says. Ain't that the truth.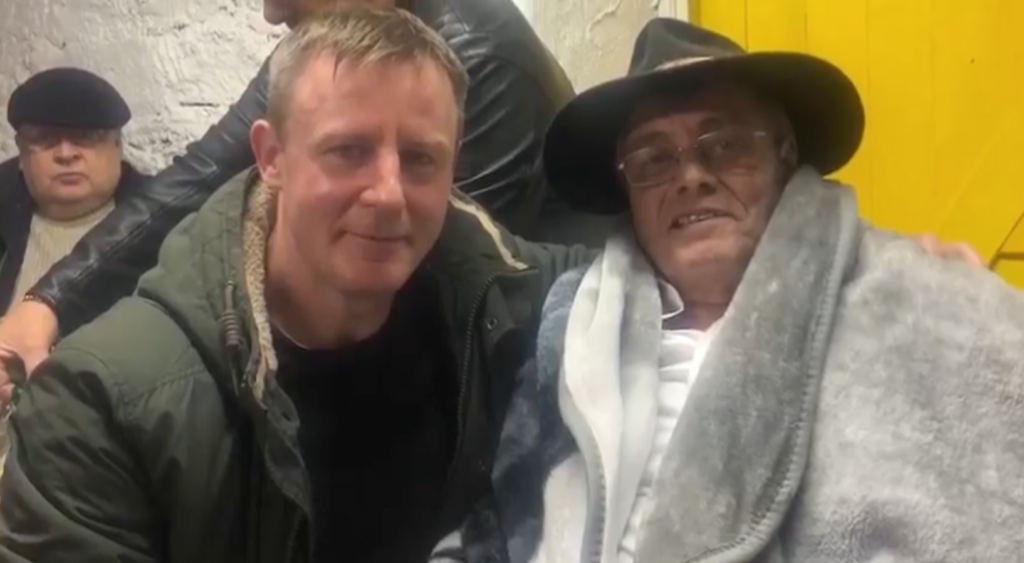 Justin McNulty, local MLA and SDLP Assembly Member for Newry and Armagh recorded some footage of the wake, which was later posted to Facebook.
A number of locals who know and love Terry gathered for an afternoon of music, drinks and good old Irish craic.
"Terry is a character and there is widespread affection for him locally in Lislea, in South Armagh, in Newry, and in Australia where he lived for a time," said McNulty.
"There's affection for him wherever he has been in life. He was a roofer by trade and was always dressed with a suave and sartorial style.
"He was a tough, brave and strong man - not many were foolish enough to take on Terry Murphy!"
"Without trying, Terry Murphy touches the lives of so many people. As one man said in the Shebeen last night, 'Terry Murphy gives us all hope!' We're all on a timeline.
"Terry Murphy chooses and always has chosen to live his timeline different."
We hear that! Here's to you Terry!
TERRY MURPHY'S "WAKE"
Without trying, Terry Murphy touches the lives of so many people. As one man said in the Shebeen last night, "Terry Murphy gives us all hope!"
We're all on a timeline. Terry Murphy chooses and always has chosen to live his timeline different.

Posted by Justin McNulty on Sunday, November 24, 2019