JAMES BOND fans have been given a first look at the new female 007 in action alongside Daniel Craig in the first full trailer for No Time To Die.
The film, which marks the 25 James Bond movie and Craig's final outing in the iconic role, is being directed by Cary Fukunaga with Fleabag creator Phoebe Waller-Bridge also brought onboard to punch up the film's script.
Plans for the film previously sparked heated discussion online after it was confirmed that No Time To Die would feature the franchise's very first female 007.
Actress Lashana Lynch is set to play a fellow agent who takes over Bond's number following his apparent retirement from the service.
But, as the new trailer demonstrates, reports of Bond's retirement appear to have been greatly exaggerated.
Craig's Bond was last seen sailing off into the sunset with Lea Seydoux's love interest Madeline Swann.
However, that happiness appears to have been short-lived with Bond and Swann seemingly on the run from an army of assailants as the trailer begins.
Though details remain vague, it would appear Swann was keeping secrets from Bond. Secrets that apparently involve the film's main villain, a mysterious disfigured criminal mastermind played by Oscar-winner Rami Malek.
Christoph Waltz is also back as the disfigured criminal mastermind to end all disfigured criminal masterminds, Blofeld though his appearance looks likely to be a fleeting one.
There's also room for the return of Ralph Fiennes, Rory Kinnear, Ben Whishaw, Naomie Harris and Jeffrey Wright in their various supporting roles familiar to anyone who has watched the Craig-led Bond outings up until this point.
The main takeaway from the first trailer is that there appears to be no let-up in the action on offer, with Lynch's 007 putting in a good shift as a slick assassin-like agent who appears to be far more efficient and discreet agent than Craig's grandstanding Bond ever was.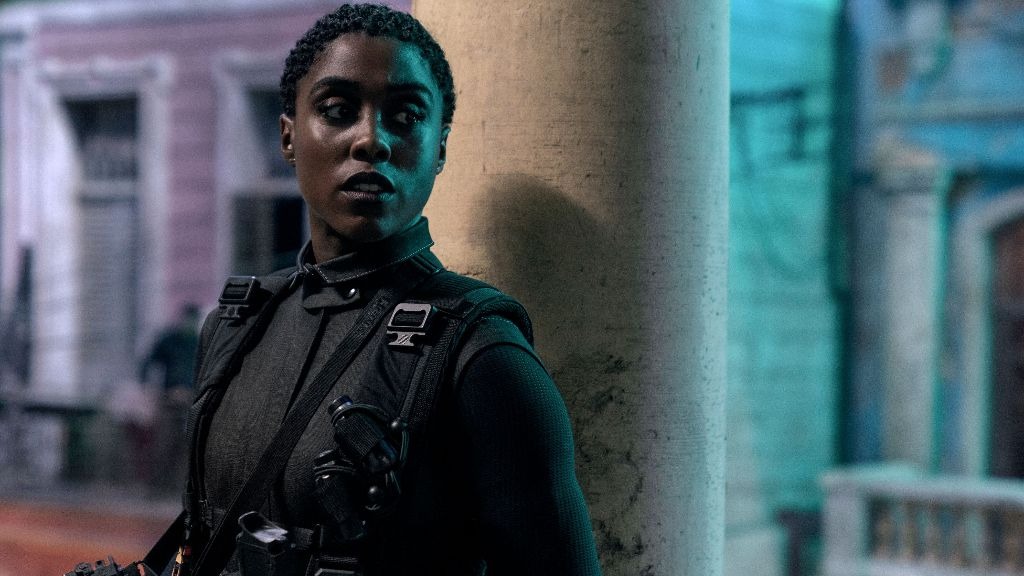 Not that there is anything wrong with Bond's grandstanding when it involves these kinds of stunts; Bond leaps from a viaduct, does a massive jump on a motorbike and takes out an army of henchmen using a machine gun-equipped Aston Martin.
No Time To Die will be released in the UK on 3 April 2020 and in the US and Australia five days later.