A JUDGE in Brazil has issued a temporary injunction ordering Netflix to remove a comedy show which portrays Jesus in a homosexual relationship.
The First Temptation of Christ - which was created by Brazilian comedy troupe Porta dos Fundos - was released on the streaming service last month.
The film centres around Jesus bringing what appears to be his boyfriend home to meet the family as well as his disciples.
The synopsis reads: "Jesus, who's hitting the big 3-0, brings a surprise guest to meet the family. A Christmas special so wrong, it must be from comedians Porta dos Fundos."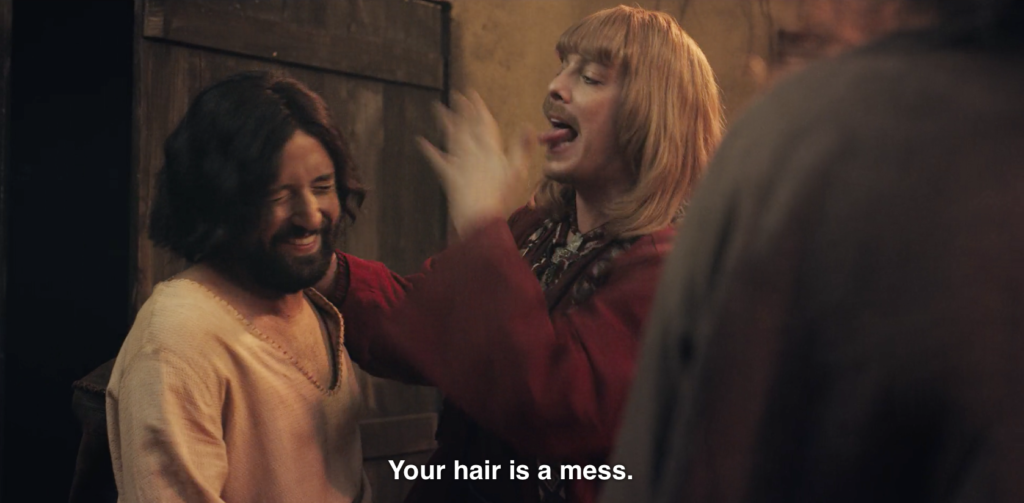 It sparked outrage among the Christian community and a petition was launched to see it removed from Netflix, which gathered over 2 million signatures in just a couple of weeks.
On Christmas Eve, it was reported that the headquarters of the production company for the film in Rio de Janeiro was attacked with Molotov cocktails, though no one was injured.
Judge Benedicto Abicair said yesterday he was ordering the film yanked for now so as to calm tempers until courts can consider the broader merits of a suit against the movie brought by a Catholic association called the Don Bosco Center for Faith and Culture.
Netflix meanwhile say they are yet to receive the order.
Once received, the ruling can be appealed.
The satirical film, which was branded "highly offensive" by conservative sections of the Brazilian government and criticised by the Brazilian Catholic Church, saw many subscribers threaten to boycott Netflix altogether.
The comedy troupe behind the film defended their work, citing that they "value artistic freedom and humour through satire on the most diverse cultural themes of our society and believe that freedom of expression is an essential construction for a democratic country."
https://www.youtube.com/watch?v=rZQGrN-xcrU&feature=emb_logo