REDHEADS REJOICE, because the annual Kiss A Ginger Day is fast approaching in Dublin.
Even better still, this latest edition will mark 10 whole years of people locking lips with redheads far and wide.
This Saturday, January 12th, people of every hair colour under the sun are invited to head down to Phoenix Park in the Irish capital from 1pm to 3pm.
They will be joined by thousands of redheads of every shape and size for a day celebrating the beauty of all things ginger.
It's an event created to help tackle those quick to mock redheads over their hair colour.
The day also offers gingers a chance to celebrate their natural beauty among like-minded friends and strangers alike.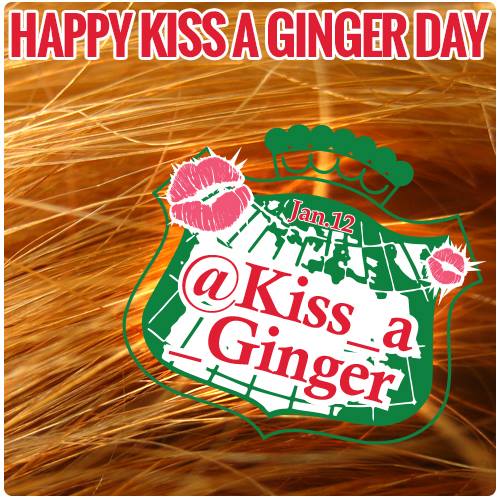 The event's description on Facebook reads:
"Our globally recognized anti-bullying holiday is celebrating 10 years!
"The Canadian Founder of Kiss a Ginger Day (Derek Forgie) is venturing to Ireland to meet and greet other redheads on our special day.
"Please invite all the redheads (and supporters of redheads) you know."
With celebrities like Ed Sheeran and Jessica Chastain flying the flag for gingers on some of the biggest stages in the world, there's never been a better time to be a redhead.
One study recently revealed how ginger-haired men are proving increasingly popular with prospective partners and thanks to celebrities like Sheeran and Prince Harry.
On top of that, one scientific study has shown ginger-haired folk actually age better.