OUR film features West Ham's Mark Noble and Declan Rice and explores whether you can be a true fan if you live on the other side of the world to your club.
https://www.youtube.com/watch?time_continue=351&v=shtc7A4XFmQ
Click the video above to watch our documentary 'Over Land and Sea'
Football fans used to support teams based on family or where they were born. Not anymore.
English football has millions of supporters all over the world now, and they're free to support whoever they like.
But can they be considered true fans? Do they live and breathe it like the match-going fans back at home do?
Our documentary, Over Land and Sea, attempts to find out. We tell the story of Pan, a West Ham supporter who was born and lives in Shanghai, China.
Pan reveals how he became a West Ham fan, why he chose them over more successful sides such as Manchester United, Liverpool or Chelsea, who his favourite player is, what the Hammers mean to him and the lengths he goes to follow his club.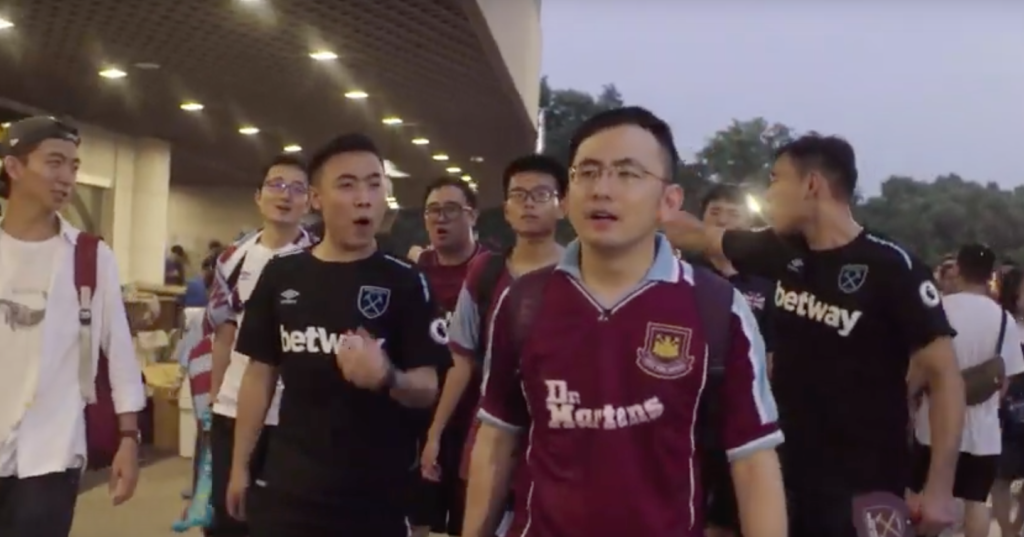 The documentary also features exclusive contributions from legendary West Ham captain Mark Noble, England international Declan Rice and former Manchester City full-back Pablo Zabaleta, as well as two local fans who travelled from London to Shanghai to watch the Hammers play in the 2018/19 Premier League Asia Trophy.
This was written in collaboration with 'Betway football'.