LEO VARADKAR was spotted sunbathing with some friends in Phoenix Park in Dublin back in May, sparking a debate on social media as to whether or not the former Taoiseach was right to do so.
Many claimed that photos and footage of Ireland's now deputy leader showed that he hadn't been socially distancing while in the park, while others thought it irresponsible of him to be promoting going to the park at all.
Others claimed that it was absolutely fair game for Varadkar to go the park and spend time with his friends, and argued that it he was entitled to his own privacy.
The Department of the Taoiseach noted that they received a stream of emails and letters about Varadkar and his meeting with friends in the Phoenix Park in late May.
Views on his Phoenix Park outing were evenly split with some supportive of Mr Varadkar saying he deserved some down-time. One email said the ex-Taoiseach should "take no notice of the haters".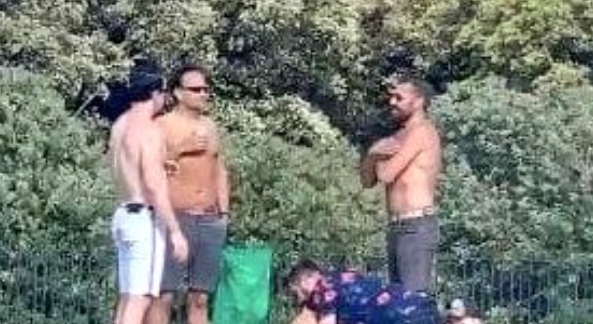 With all due respect to Prime Minister Adern, I think we can all agree that this is how a leader should present themselves. pic.twitter.com/SHWmQikYMp

— Oisín Murphy-Lawless (@BikesNBukes) May 25, 2020
"Everyone seems to pick on the Taoiseach for what he's done," they wrote, "but nobody seems to question about all the other people in the park that day. After all, we're all humans, stay safe and look after yourself."
Another wrote simply: "I hope you enjoyed your picnic. As did the rest of the country. Keep up the fight."
One email said Mr Varadkar's privacy had been invaded: "We are rightly annoyed by the media focus on private matters of the Taoiseach which are most unjustified and inappropriate."
Another said: "My husband and I think it is a good thing that you and your partner and friends were able to have some leisure time last Sunday.
"We are all trying to figure out how to have same in a safe way. I hope you can ignore the silly/over the top media controversy."