DRIVERS in London beware! You're not welcome on Sunday.
Well, that's not technically true. You are welcome, you're more than welcome in fact. It's just your car that isn't.
This Sunday is World Car Free Day, and to celebrate, London is shutting down 16 miles (27km) of road in the city centre.
Streets around around Tower Bridge, London Bridge and the St Paul's cathedral will be shut down for the Reimagine event.
In their place, there'll be spaces for live music, food and various healthy-living activities and games.
There'll be a festival space near Bank station, a hedge maze in Cheapside and a sunrise yoga session on Tower Bridge.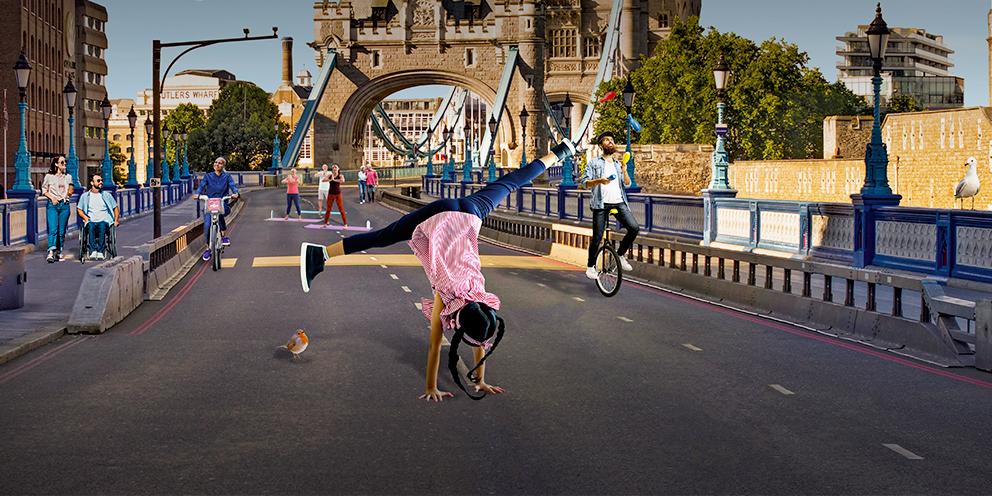 London Mayor Sadiq Khan said he hoped the event "will inspire people to walk and cycle as part of their daily routine".
150,000 people are expecting to join the festivities this weekend as the centre of London is turned inside out.
The event is set to start at around 10.30am and will run until 5pm, but road closures will be in place from around 7am until around 7pm.
Roads are set to be closed stretching west from Aldgate and Tower Hill stations, running east as far as Blackfriars and south as far as Borough station.
The mayor of London has previously said he wants 80% of all journeys in the capital to be made by walking, cycling or using public transport by 2041, compared to 63% today.
Transport for London has warned that streets in surrounding areas "will be extremely busy" causing "significant delays" to users.
A complete list of what roads will be closed can be found here.