THE LONG-LOST relatives of an elderly Irish man who passed away at a London retirement home may have finally been discovered.
An appeal was previously launched urging for anyone in Co Tipperary area to come out in force to show their respects for Joseph Tuohy, from Toomevara, later this month.
The 87-year-old Irishman passed away in the English capital earlier this summer, with his remains cremated in London ahead of a final funeral mass back in his homeland.
A much-loved and much-respected figure among his close friends, Joseph was separated from his mother at the age of just five, spending the rest of his childhood living in a series of orphanages.
He eventually emigrated to the UK, taking up a job that meant he never returned to Ireland and never reconnected with his mother's family.
Eager to ensure he enjoyed the right kind of send-off, Former Columban Fathers priest Brian Boylan and local volunteer Margaret Brown launched an appeal for members of the public or anyone with a connection to Tipperary to attend Joseph's funeral mass on September 27.
Brown is a volunteer at St Joseph's Pastoral Centre, an organisation that raises money for the Friends of the Forgotten Irish Emigrants every St Patrick's Day.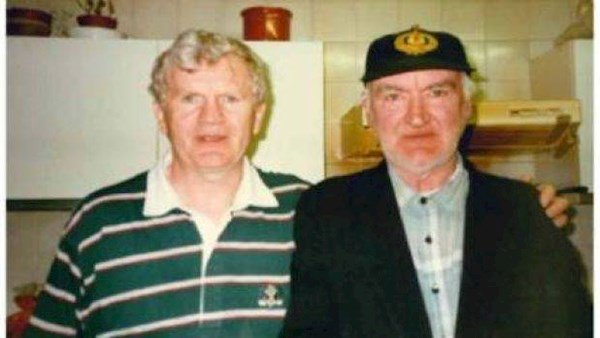 And in the wake of this latest appeal, she received a letter from a woman living in the Midlands who claims Joseph is a relative of an uncle-in-law in her family.
A retired civil servant, the woman does not wish to be named but told Breaking News the following:
"We were never told of Mr Tuohy's existence but I believe a relative of his, who had the same name and came from the same place and by coincidence, also lived in London with his wife around the same time are connected. That couple were subsequently brought back to the Midlands to be buried here.
"I don't believe Mr Tuohy has any relatives still living in Toomevara but I would quite happily have him buried with the couple, whom I believe were related to him.
"But if it's decided that it should be Tipperary where he is laid to rest then I would be happy with that also. I shall attend his funeral along with a couple of my siblings and cousins."
The hope is that those connected to Joseph's long-lost relatives will now attend his service, which is due  to be held on September 27 in St Joseph's Church in Glasthule, Co Dublin.